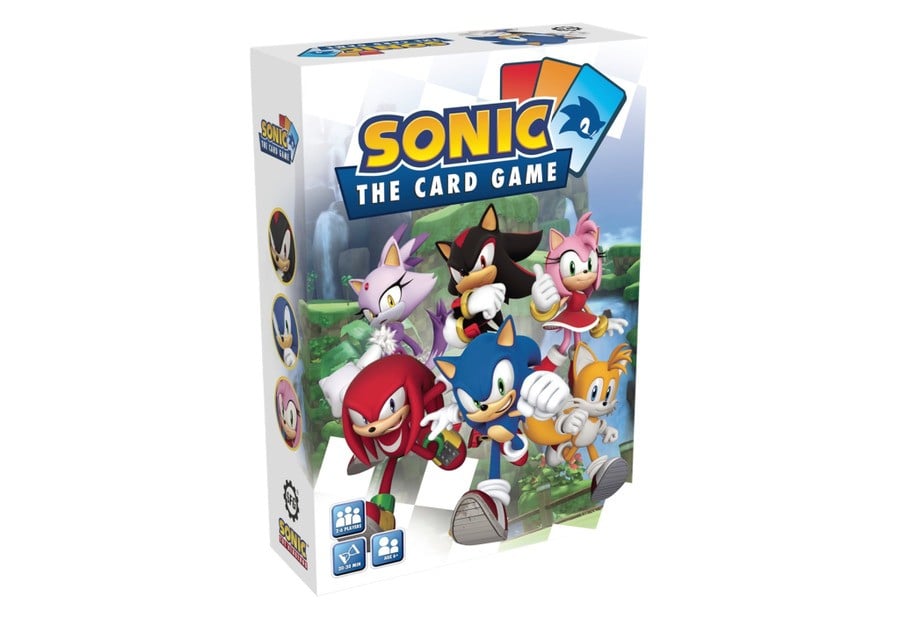 It's Sonic the Hedgehog's 30th anniversary this year and to celebrate, Sega's longtime mascot is getting his own card game.
We first found out about it last month, and now, in an update - it's been revealed it will make its debut this September for $19.95 USD / €17.95 EUR.
It's designed for ages six and up, and will allow two to six players to select from six Sonic characters (Sonic, Tails, Knuckles, Amy, Shadow and Blaze) and then race through levels collecting rings and avoid getting hit by enemies.
"Each time a new card is placed, they must decide whether to keep racing to try and grab a bigger pot of rings, or to retire and collect their share of the rings and bonus cards on the table. If players keep racing, they risk running into enemies and losing lives, but the chance to win more rings and bonus cards could be tempting enough to keep racing on."
According to Steamforged Games (the company behind it), this is a "fast-paced and simple to pick up and play" card game, so even if you aren't a fan of tabletop games, it should be relatively easy to jump into.
[source tailschannel.com]