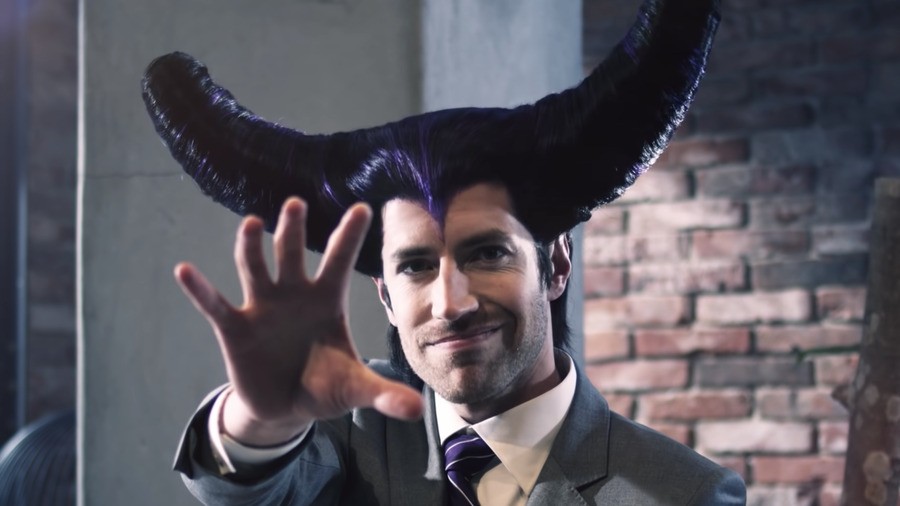 Once again, it's that wonderful time of year when you really can't believe anything you see on the internet. 'That rule applies all the time', you say... Well, yeah, fair enough.
Still, April Fools' day has traditionally given us a great variety of gaming jokes to chuckle at, so we thought it'd be a good idea to round up some of the best offerings we've spotted so far this year. There are new game reveals, new product reveals, and even an outbreak on the streets of Tokyo to contend with, so get yourself comfy and check these out:
Become the Dragonlord
Let's kick things off with one of our favourites of the year, a new piece of merch for Dragon Quest.
Forget Pokémon GO, how about SMITE GO?
A new Part-Time UFO game is revealed
Looking at the tweet's replies, fans actually want this to be a real thing...
Dragon Ball Zombies?
Fancy a new zombie battle mode called 'Dokkan of the Dead'?
A USB cable that's finally long enough
Accessory maker snakebyte announces a whopping 500m USB cable for your controller, allowing gamers to "visit anywhere else in their postcode and still be connected".
Cooking Mama has new competition
The Little Nightmares team reveals 'Cooking Mono', where players must satisfy a cafeteria full of the series' 'Bullies'.
The long-lost Super Mario RPG 2 is finally revealed
https://twitter.com/forestillusion/status/1377482365161721861?s=20
Don't you hate it when your favourite bands break up?
Magikarp rules the world
Pokémon Sword and Shield has a real, in-game April Fools' prank this year, where uncatchable Magikarp have taken over Raid Battles.
A console to suit all your retro needs
Some of the NL team would buy this in a heartbeat...
Bubble Bobble runs riot in Tokyo!
A state emergency was declared, but not really!
Bidoof.
---
Did you fall for any April Fools' pranks this year? Did you get a chuckle out of any of those listed above? Let us know in the comments.