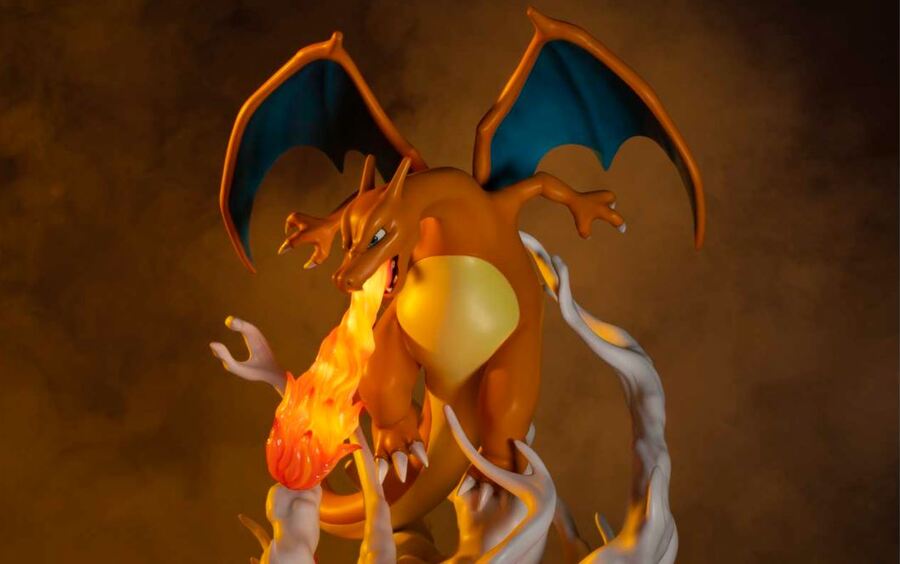 First 4 Figures has brought us some stunning – albeit expensive – figures over the years. It has covered Nintendo quite a few times, ranging across Super Mario, Metroid and The Legend of Zelda, but until now, Pokémon had never been part of its line-up. Until now – but sadly, it's too late to get excited about that prospect.
For their first venture, First 4 Figures has brought us a "Charizard Rising Flames Figure", coming in at 12 inches tall and it also lights up. Honouring Pokémon's 25th anniversary, this was exclusively distributed via the Pokémon Center's North American websites, with only 3,500 being produced.
Like most of First 4 Figures' line-up, it also comes with a hefty price tag, retailing at $249.99 / $324.99 CAD. Pre-orders were due to end on March 28th and, despite limiting purchases to one per customer, this new figure sold out immediately.
Considering Pokémon's popularity and the limited stock, we're hardly surprised by this, and scalpers have wasted no time putting them on eBay. It's disappointing for fans – and we don't know whether Charizard will get a restock – but, as a small silver lining, those quick sales bode well for further figures.
Is there a particular Pokemon you'd like First 4 Figures to choose next? Tell us in the comments below.
[source nintendowire.com]