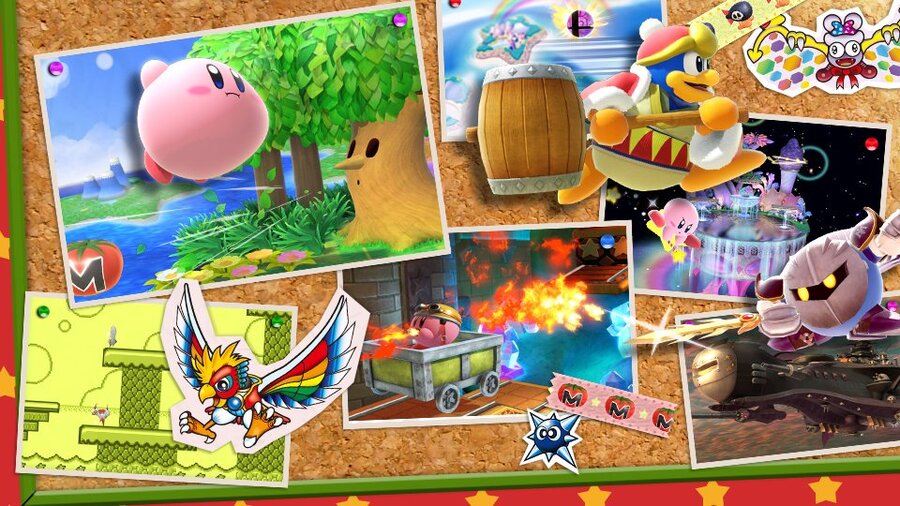 This week, Super Smash Bros. Ultimate is celebrating Masahiro Sakurai's pink puffball, Kirby. Starting this Friday, there'll be a Kirby Dream Land Tournament, featuring the stages and characters from this series. More wins will result in more spirits.
To help promote the latest weekly event, the Smash Bros. account shared the following artwork which pays tribute to Kirby Super Star (thanks, RupeeClock). In related news, a new update is now available for the game as well. This bumps Nintendo's all-star fighter up to Version 11.0.1. See the full patch notes in our latest post.
Will you be participating in this upcoming Super Smash Bros. Ultimate tournament? Leave a comment down below.
[source twitter.com]