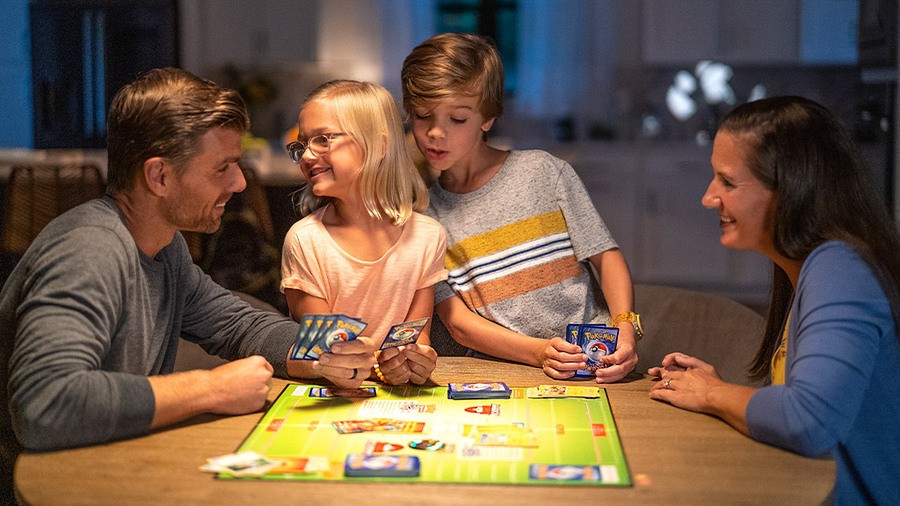 We've witnessed some shameful antics lately regarding the Pokémon Trading Card Game. It's made the news due to scalpers targeting McDonalds Happy Meals, a statement we never expected to write. Whilst fans wait on The Pokémon Company to reprint more cards, we've got slightly better news to report: it has won big at the recent Toy Of The Year Awards.
Run by The Toy Association, Game of the Year was presented to Pokémon TCG Battle Academy, which offered a beginner-friendly board game adaptation last June. Featuring three pre-made decks based around Charizard, Pikachu, and Mewtwo, Battle Academy generally reviewed well amongst players.
Speaking in a press release, Barry Sams, Vice President of Pokémon TCG at The Pokémon Company, stated:
The Pokémon TCG is a cornerstone of the brand, and with Battle Academy, our mission is to give families a fun and accessible way to spend quality time together. We are thrilled that Battle Academy has been recognized for these efforts, and it's rewarding to see so many kids bonding with parents over their love of Pokémon TCG cards.
Have you tried out Battle Academy? Interested in starting the game yourself? Let us know in the comments below.
[source gonintendo.com, via press.pokemon.com]