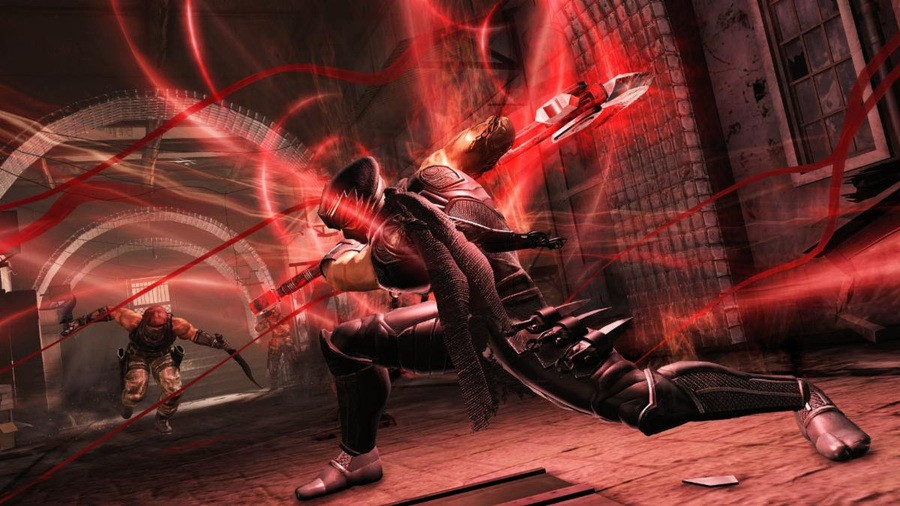 Ryu Hayabusa is coming to the Nintendo Switch thanks to a three-game collection which pulls together all of his most recent mainline adventures.
Ninja Gaiden: Master Collection launches on Switch and other formats on June 10th. It includes Ninja Gaiden Sigma, originally released in 2007, as well as Ninja Gaiden Sigma 2 from 2009. Ninja Gaiden 3: Razor's Edge, originally released in 2012, completes the set. This third title was also released on Wii U back in the day.
Here's the PR:
NINJA GAIDEN: Master Collection: Three action-packed entries in the acclaimed NINJA GAIDEN series are coming to Nintendo Switch in NINJA GAIDEN: Master Collection. Wield an arsenal of killer weapons as legendary ninja Ryu Hayabusa, each weapon offering a playstyle with a different set of lethal skills, along with ruthless ninjutsu to swiftly take down enemies. The NINJA GAIDEN: Master Collection comes to Nintendo Switch on 10th
Yosuke Hayashi, Chief Head of Team NINJA, had this to say:
NINJA GAIDEN is one of the most important and monumental titles for the Team NINJA brand, but we haven't been able to release the series title on current generation platforms, so I am very delighted to be able to release it in this format as a trilogy.
Fumihiko Yasuda, Head of Team NINJA, adds:
If you enjoy challenging action games, we hope you will give it a try. NINJA GAIDEN is the origin of Team NINJA's action games, and I hope that not only fans of the series, but also fans of the Nioh series will play these games. I hope that the day will come soon when I can provide information about the next game in the NINJA GAIDEN series, which I've been continuously saying that I want to develop, but until then, please play as the 'super ninja' Ryu Hayabusa in the NINJA GAIDEN: Master Collection.
You can check out the new trailer here, which is age-restricted so we sadly can't embed it on the site.