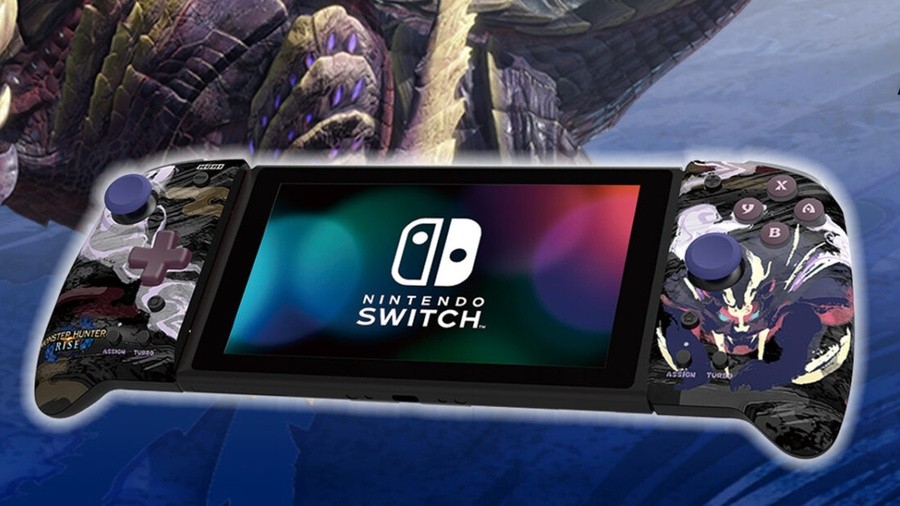 Accessory maker Hori has announced that it'll soon be launching a brand new edition of its popular Split Pad Pro controller for Nintendo Switch, and this time the design's based on none other than Monster Hunter Rise.
A decent alternative for those who find Nintendo's regular Joy-Con to be a little too small and fiddly, Hori's Split Pad Pro aims to make the Switch feel like a regular gamepad when used in handheld mode. Each controller (left and right) features an additional button on the back which can be assigned to any other button you like, and you can also make use of a turbo function.
The new Monster Hunter Rise design is expected to launch in Japan this April, following the game's launch on 26th March. There's no word yet on an official western release date, but we'll make sure to keep an eye out and you can pre-order the controllers from Amazon Japan right now with international shipping if you prefer.
If you're still after a copy of Monster Hunter Rise or the game's amiibo figures, feel free to check out your pre-order options here.
Think you'll treat yourselves to these new Split Pad Pro controllers? Share your thoughts with us in the usual place.
[source hori.jp, via nintendoeverything.com]