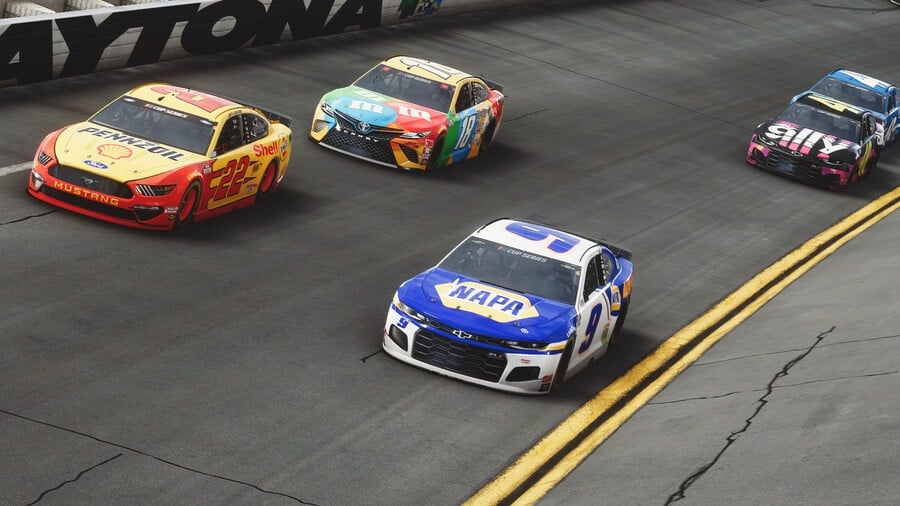 NASCAR games have been notably absent on Nintendo consoles for almost a decade. We last saw it with Activision's NASCAR Unleashed on the Wii and 3DS. Publishing rights have changed hands multiple times but Motorsport Games' recent series, NASCAR Heat, has been excluded from Nintendo platforms.
That's about to change, however, as its has now confirmed NASCAR will arrive on Switch later this year. Speaking about this with Motorsport.com, Motorsport Games CEO Dmitry Kozko teased the news within a brief statement:
In 2021, we plan to release a couple of more games and expand our platforms. One thing that we're actively working on is bringing NASCAR to the Nintendo Switch platform. That's going to be the first time on Nintendo Switch. We're excited about that, especially the fact that that tends to reach a younger demographic. So both us and NASCAR are excited about that move.
Just what form this will take is currently unknown, but we can likely rule out this project being NASCAR Heat 6. Dimitry Kozko has previously confirmed NASCAR Heat will be rebranded as part of Motorsport Games' restructuring plans.
That statement ties into comments made by Motorsport Games' creative director, Paul Coleman. Speaking last year before Heat 5's release, he advised that "legacy aspects" of the game's engine stopped them adding big features for their latest entry. As such, NASCAR games are now looking at a full overhaul.
How Nintendo factor into their plans remains to be seen, but we'll keep you updated as we find out more.
Are you a NASCAR fan? Prefer to watch Formula 1? Let us know below.
[source gamerant.com, via motorsport.com]