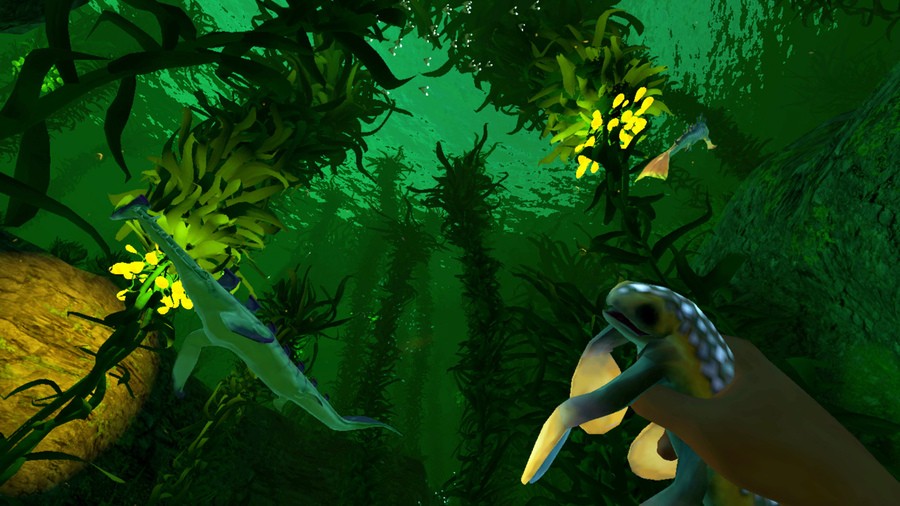 We've known about Subnautica and Subnautica: Below Zero coming to Switch for a while, since they were announced on a Nintendo Direct last year. But, with a vague release window of "Early 2021" on the official Nintendo website, and no new information from Unknown Worlds, the studio behind the game, we were left wondering when it would arrive.
Eagle-eyed fans (or should that be shark-eyed fans?) on the Nintendo Switch subreddit have noticed that the ESRB just published its rating for Subnautica: Below Zero, hinting at a possible release date soon. The game is still in Early Access on Steam, but this rating probably means that it's finished, since the developers would presumably have to send the full game over.
In case you're curious, here is the ESRB's description of all the scary/gory/rude stuff in the game:
This is an adventure game in which players assume the role of an explorer (Robin Ayou) on a mysterious planet.

From a first-person perspective, players search for clues about a family member, craft tools, build habitats, and defend themselves against predatory alien creatures.
Small creatures may attack players if provoked; larger creatures can strike or bite players, causing Robin to cry out in pain.

A mechanical suit with tools allows players to grab enemies and incapacitate them; aliens sometimes emit splatters of yellow liquid when hit. The words "damn" and "hell" appear in the dialogue.
Are you excited about playing Subnautica on Switch? Do you think it'll run well? Chat to us in the comments below (zero).
[source reddit.com]