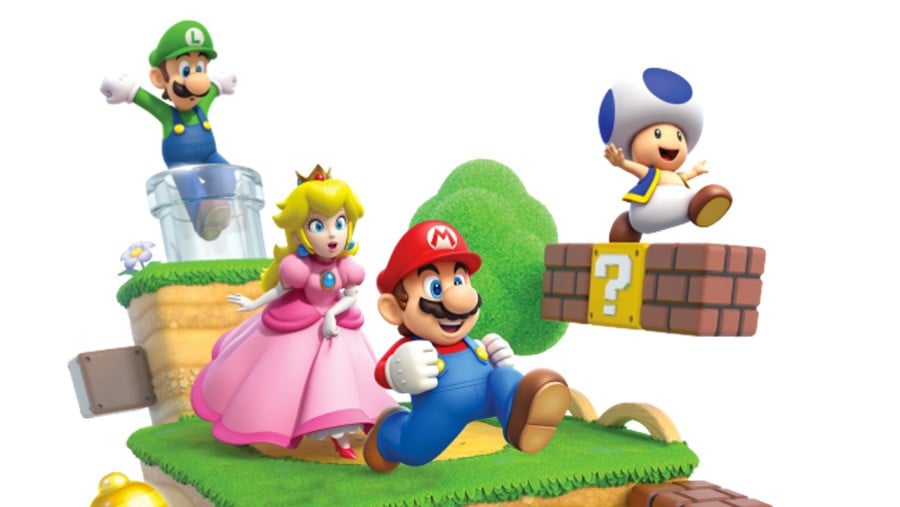 With fresh details surrounding Super Mario 3D World's Bowser's Fury mode now out in the open, we finally have a decent grasp on what the new adventure will have to offer. It's perhaps fitting, then, that Nintendo has also updated the game's official box art to show off the glorious new imagery that was revealed this week.
That's right, Super Mario 3D World + Bowser's Fury's old box art, with its slightly disappointing blue triangle at the bottom, has been revamped to include that beautiful promotional image of Fury Bowser looking down upon Mario and Bowser Jr. The changes are present on packaging worldwide, and you can see the two different designs below – the original's on the left, with the new version on the right (thanks to Nintendeal for the spot).
If you decide to pre-order a physical copy of the game or end up grabbing it sometime after launch, you'll receive that much prettier design on the right to display on your shelf. With Bowser's Fury now being described by Nintendo as a "short but action-packed standalone adventure", it definitely makes sense for the box art to make a bigger deal out of it than that early design ever did.
Are you thinking of buying a copy? Will you be going physical or digital for this one? Let us know in the comments below.
---
Thanks to Clyde for the tip!
[source twitter.com]