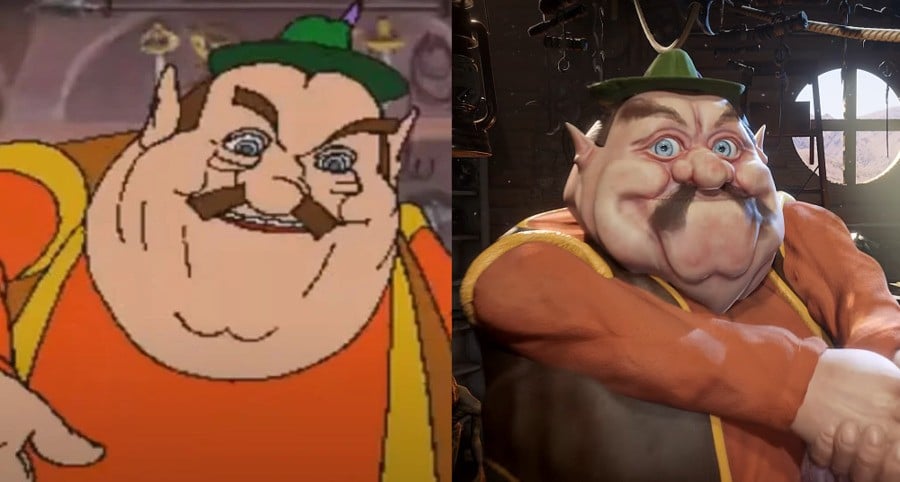 Sometimes the power of technology can be rather scary and today might just be one of those days. A talented VFX artist, known on Twitter as @Hoolopee, has recreated the popular merchant / modern-day meme - Morshu from the 1993 Phillips CD-i game, Link: The Faces of Evil.
The character's body in the below clip is a "heavily modified Wario torso" ripped from Super Smash Bros. Ultimate, which apparently sped up the process. The rest of the character is modelled "by hand", and despite the joke of "RTX on" the whole thing has been animated in Blender, textured in Substance Painter and rendered in EEVEE.
The background assets of Morshu's shop have been thrown together with SketchFab, 3D Model Haven, Models-Resource as well as some original models.
It's not really RTX, as I used EEVEE. BIG fraud! However - the results I got from EEVEE were very comparable to a Cycles render and a fraction of the render time! The coolest part is that at lower detail - the whole scene runs in real-time on a GTX 1060 mama mia!
Would you like to see Morshu somehow make a return one day? What do you think of the above 3D recreation? Leave a comment down below.
[source twitter.com]