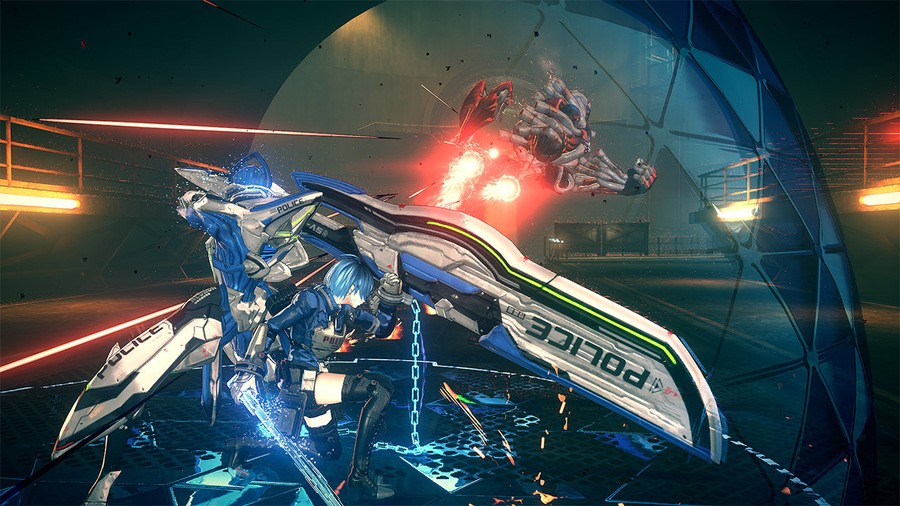 Takahisa Taura has worked on plenty of amazing video games, including Madworld, The Wonderful 101 and Metal Gear Rising: Revengeance, but Astral Chain was his first time working as a director – and he's been speaking to Famitsu about the experience (thanks, Nintendo Everything).
It's natural to have nerves on your first big project, but Taura points out that Hideki Kamiya was on hand to offer advise and steady the ship when development waters got a little choppy (Yoko Taro from Square Enix, who worked with Taura on NieR: Automata, was also part of the interview):

Did you have any fear or worry that you wouldn't get another chance on something if [Astral Chain] didn't sell well?

Taura: Yes, a little. For example, during development when something didn't turn out to my absolute liking, I really started to panic. Kamiya really gave me his shoulder to lean on when that happened, but I don't think I've ever felt a sense of distress like that before.

Taro: When was that?
Taura: That was when we were trying to nail down the action mechanics. Kamiya gathered all the things we had tried and tossed out or forgot about, and piece by piece it turned into something really great.
[source nintendoeverything.com]