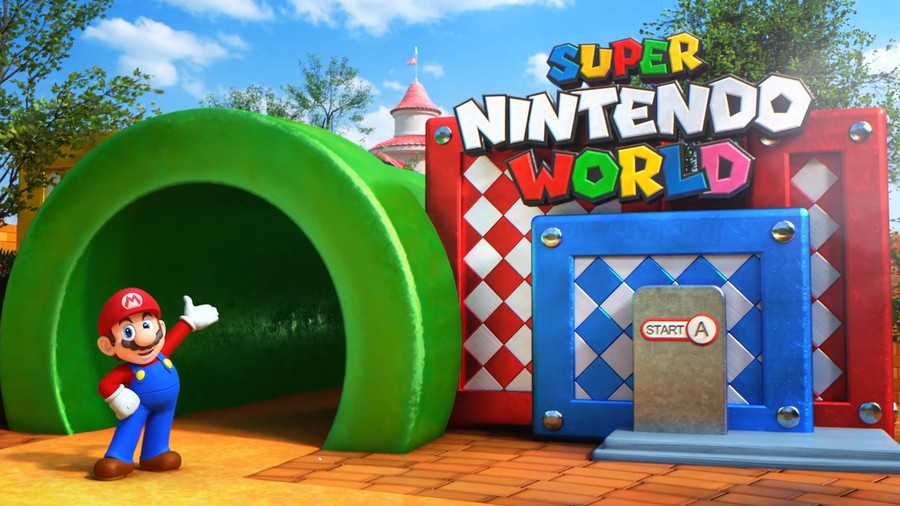 Videos appearing to show the design and layout of an official website for Super Nintendo World have leaked online, also giving us a look at the park's Mario Kart ride.
The videos were spotted on a Vimeo account which seemingly belongs to a web designer in charge of Super Nintendo World's website. Clearly not intended for public viewing, they take us on a tour of the site, showcasing how it'll look, transitions between different sections, and presenting us with some lovely character renders.
Perhaps the most exciting part comes towards the end, however, as the web designer scrolls down to a section which shows off the park's Mario Kart attraction. The website says, "you've never experienced fun like this before," and presents a number of pictures of visitors enjoying the ride itself.
https://twitter.com/ThomasPussyCat/status/1290910155845120004?s=20 - [this tweet has now been deleted]
As you might expect, the videos have now been removed from the Vimeo page in question. The internet never forgets, though, and we're sure these clips will be doing the rounds across social media until the site launches for real.
In fairness to the designer in question, the site does look rather lovely. Here's hoping we get to see the real thing soon.
[source twitter.com]