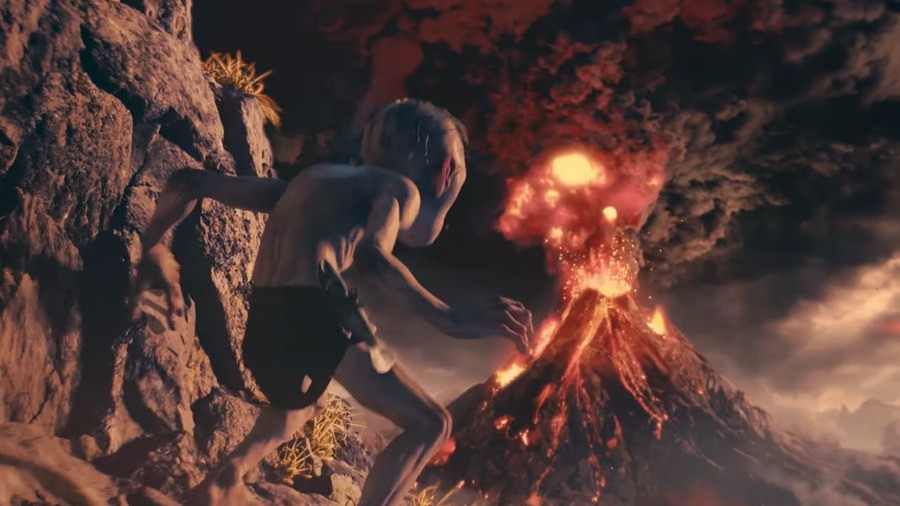 Last weekend, Games Radar aired a special Gamescom edition Future Games Show. During the presentation, a number of games for the Nintendo Switch were shown.
We've rounded up every single one we could confirm below. One is already out, some are coming soon, and some will be released next year. Enjoy!
The Lord Of The Rings: Gollum - 2021
Smalland - 2021
Smalland is a massive adventure on a tiny scale! Shrunk down to the size of a pebble, you find yourself in a vast, (and suddenly intimidating) wilderness. Before you can begin to try to figure out why this has happened, you'll need to find food, water, and shelter - survival is no small feat down here!
Puyo Puyo Tetris 2 - 8th December 2020
The Survivalists - 2021
Monster Harvest - Coming Soon
Get ready to grow, collect, and mutate your crops and take them into battle! Brimming with a multitude of areas to discover, craft, build your own farm and home, Monster Harvest blends RPG mechanics, exploration and action across the vibrant world of Planimal Point.
Gibbous - 21st October 2020
Gibbous is a comedy cosmic horror game - a modern adventure that is classically inspired, features gorgeous HD art, detailed traditional animation, and a lengthy story that will see the three protagonists travel around the world and deal with abominations both cosmic and human-made, voodoo, and Things That Should Not Be. From Lovecraft Country to Transylvania, set off on a quest to get a very cynical cat to stop talking.
Mini Motor Racing X - 17th September 2020
Madcap mutliplayer racing where you can swap between top-down and first-person views. With 4-player online and local co-op, it's the perfect party game to share with friends on Switch.
Crown Trick - Q3 2020
Crown Trick is a beautifully animated rogue-like RPG adventure characterized by turn-based combat and skill-item interactive strategy. Enter a labyrinth that moves as you move, where mastering the elements is key to defeating enemies and uncovering the mysteries of this underground world. With a new experience awaiting every time you enter the dungeon, let the power bestowed by the crown guide you in this challenging adventure!
Inkulinati The Dragon Is Coming - 2021
Chinatown Detective Agency - 2021
Chinatown Detective Agency is a mystery adventure game that will take you across Singapore and the world in hot pursuit of criminals, witnesses and clues. Do real-world research and investigation to solve puzzles and uncover leads, and manage your time and money to solve cases from clients both well-intentioned and nefarious. Along the way, untangle a web of conspiracies and plots that threaten to push the Lion City over the edge.
Cris Tales - 17th November 2020
Morbid: The Seven Acolytes - 2020
You are the last surviving Striver of Dibrom. Your duty, for which you have trained your whole life, is to defeat the Seven Acolytes, accursed and powerful beings, possessed by malevolent deities called Gahars.
Ikenfell - 8th October 2020
A turn based-tactical RPG about a group of troublesome magic students. Use timing mechanics to power your spells and block attacks, explore the twisted halls of a vast magic school, fight challenging monsters and bosses, find tons of hidden treasure, and uncover dark secrets never meant to be found.
Struggling - Out Now
Like the look of any of these games? Tell us down in the comments.