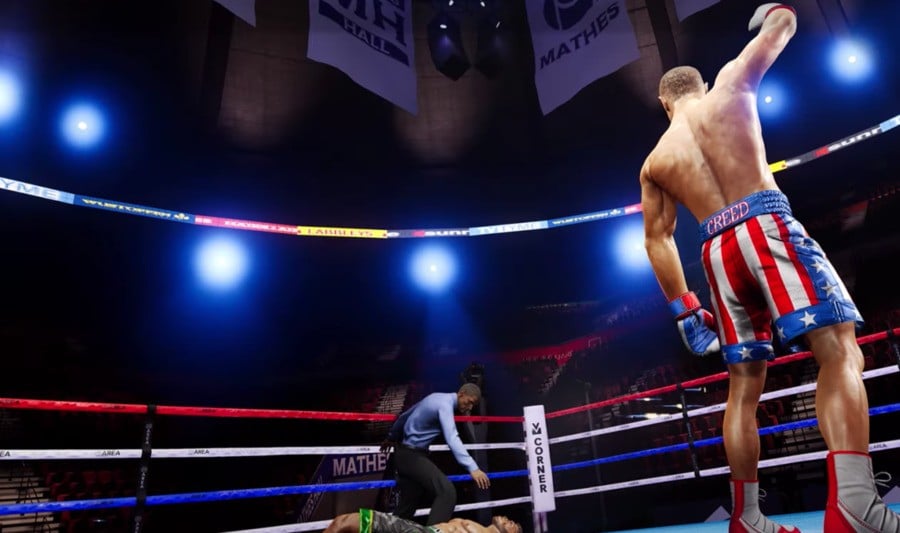 Survios is bringing Big Rumble Boxing: Creed Champions to Switch early next year, it has been confirmed.
Starring some of the most famous fictional pugilists of all time – including Rocky Balboa, Apollo Creed, Adonis Creed, Ivan Drago, Clubber Lang and Viktor Drago – the game will take you from rookie to champion in its full-featured story mode.
You'll experience "a true underdog journey" thanks to "story-driven interactions and fierce battles with intuitive controls and hard-hitting fighting techniques," and you'll be able to hone your skills in "classic Rocky training montages."
If you'd rather just get stuck in, then the game's Freeplay Mode will allow you to harness an entire roster of boxing legends from the Rocky and Creed movie franchises, while local multiplayer will allow you to go head-to-head with your friends to see who is really the king of the ring.
Big Rumble Boxing: Creed Champions comes to Switch in spring 2021.