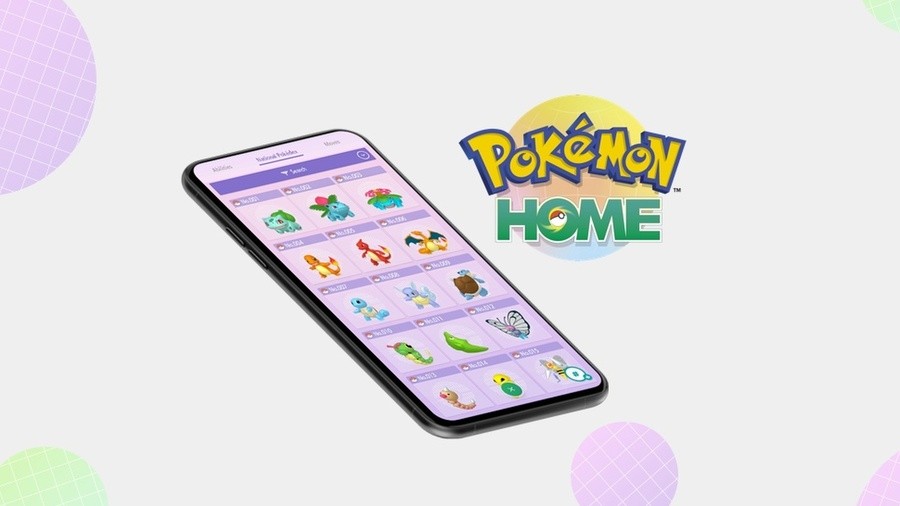 The mobile version of Pokémon HOME has been treated to a brand new update which appears to have been rolling out across Android and iOS devices this morning.
It's added a number of little tweaks to make your use of the app a little more streamlined, and has improved some of the search filter options for when you're on the lookout for new Pokémon. We have the full patch notes available for you below:
---
Pokémon HOME Version 1.2.1 (Mobile)
• Improved search result filters for the GTS "Search for Pokémon" function.
- The "include people searching for Legendary and Mythical Pokémon" option has been updated to "Include people searching for Legendary, Mythical and other special Pokémon."
- You can now filter your results based on what Pokémon you have deposited in Pokémon HOME.
• Added the ability to place multiple Pokémon in the Wonder Box at once.
• Revised Challenge completion messages for improved clarity on what Challenge you've completed.
• Added the ability to view Pokémon's Natures under Pokémon Rankings in Battle Data
- Natures will be displayed in the first competition held following the release of v. 1.2.1 and in all competitions following.
- If a Trainer used a mint on their Pokémon, the Nature shown will correspond to the mint used.
• Added a Back button to Battle Data screens.
• Added new informational feature.
• Made various other fixes.
---
Recent Pokémon HOME updates have been very welcome indeed - just a couple of months ago, the app finally removed the option to request 'impossible' trades, de-clogging the GTS once and for all.
Have you been working towards a complete Pokédex in Pokémon HOME? Tell us below.