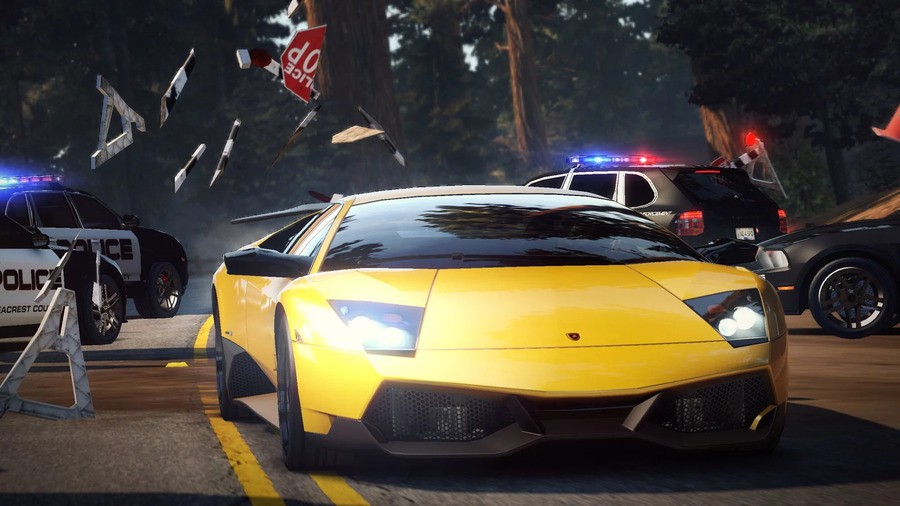 During the EA Play Conference in June, we heard how the company was bringing "seven new games to Switch" over the space of 12 months. Industry insider Jeff Grubb followed this up, stating that one of these games was likely to be a remaster of Criterion Games' 2010 racer, Need for Speed: Hot Pursuit.
This was then followed by a listing on the Australian and New Zealand online retailer Mighty Ape in July- with screenshots and all. The game, at the time, was listed for the PlayStation 4, Xbox One and the Nintendo Switch. Now, in the latest update, a listing for Need For Speed: Hot Pursuit Remastered for Switch and Xbox One has appeared on Amazon UK
As can be seen, it's priced at £34.99 and the release date is scheduled for 13th November this year. As noted by our friends over at Pure Xbox, this might just be a placeholder date (assuming it is real). Like the Mighty Ape listing, you can also apparently pre-order a copy of the game right now.
At this point, all we need is an official announcement. Would you like to see a remaster of Need for Speed: Hot Pursuit speed onto the Switch? Tell us down below.
[source amazon.co.uk, via purexbox.com]