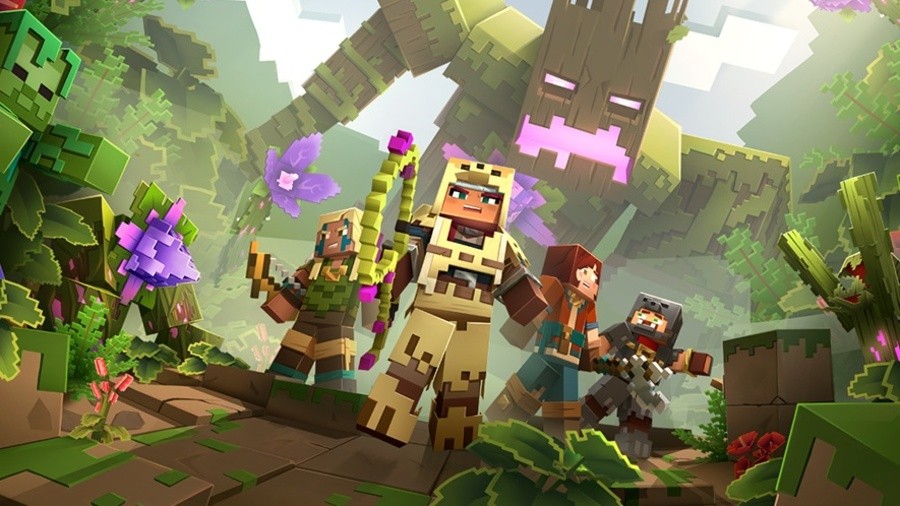 Mojang's Minecraft spin-off - Minecraft Dungeons - has just received its first DLC pack, Jungle Awakens. It adds three new story missions, new weapons, new armor, new artifacts, and some dangerous puzzles. There are also new mobs, and the "wicked" Jungle Abomination to defeat.
If you own the Hero Edition (available for $29.99 or your regional equivalent), you'll already have access to this new DLC content. If not, you'll need to upgrade your standard copy of the game. You can either buy the first DLC individually for $5.99 or buy the Hero Pass for $9.99 - giving you access to both the first and second DLC pack.
Only you can fight back against the snarling overgrowth to free this distant jungle from a mysterious power. The path is perilous – new foes and dangerous puzzles wait in the shade. Find new armor, weapons, and artifacts as you seek to uproot the source of the wicked corruption: the Jungle Abomination.
Apart from this, there's also a free update available. This adds a new map: Lower Temple, a new threat level per difficulty, new gear, balance changes to various items, and pandas.
Will you be returning to Minecraft Dungeons to try out the free update and DLC? Tell us down below.
[source minecraft.net]