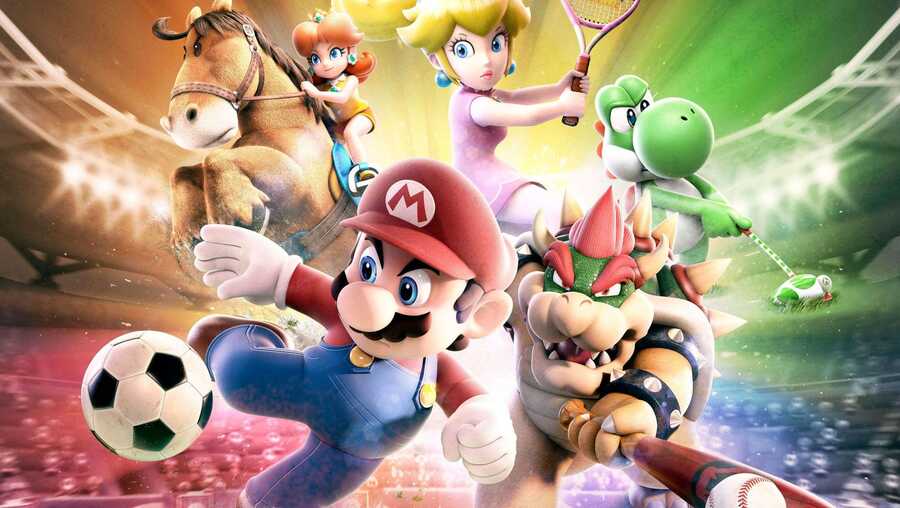 Nintendo has registered a new 'Mario Sports' trademark in both Europe and Australia, it has been revealed.
The two listings - seen here and here - were registered in May 2020 and are set to expire ten years later in May 2030. In both cases, the trademark simply refers to 'Mario Sports' and can be applied to the following:
Electronic game programs; downloadable electronic game programs; video game programs; downloadable video game programs; video game cartridges; memory cards for video game machines; cases for smartphones; covers for smartphones; computer game software, downloadable; computer game software, recorded; computer programs, recorded; computer programs, downloadable; compact discs [audio-video]; downloadable image files; downloadable music files; electronic publications, downloadable.
Previously, the Mario Sports series has provided us with Mario Sports Mix on the Wii and Mario Sports Superstars on the 3DS. While the new trademark doesn't confirm the existence of a new and upcoming entry, it wouldn't be surprising to see such a game appear on the Switch one day; the Wii title sold more than a million copies just a handful of months after release.
It's been three years since we last had a game under the Mario Sports name. Would you like to see a new entry on Switch? Let us know in the comments below.
[source euipo.europa.eu, via search.ipaustralia.gov.au, gonintendo.com, vooks.net]