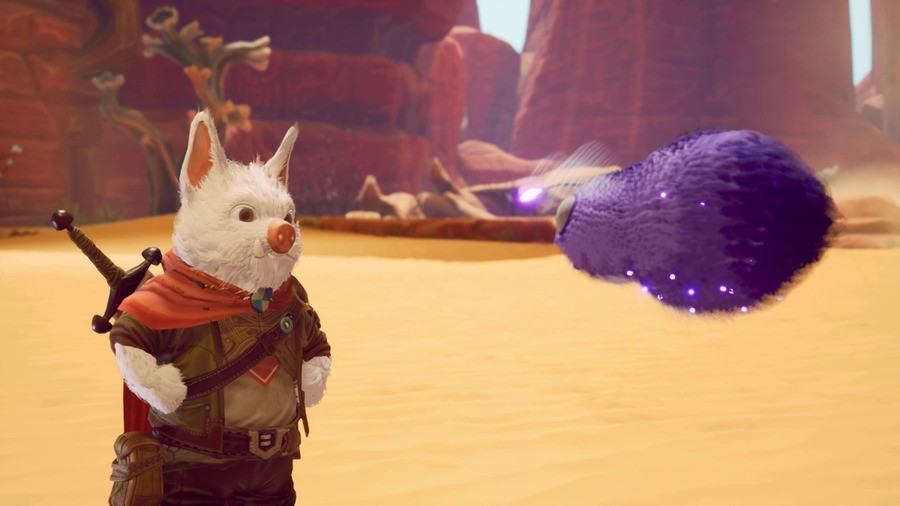 SnowCastle Games has revealed that Earthlock 2 is coming to next-gen consoles as well as the PS4 and Xbox One, but it would seem that bringing the game to Switch might be a bridge too far.
When Nintendo Life reader Adam Bardugo contacted SnowCastle regarding a Switch release, he was told:
Unfortunately, as of now, we can't promise it. We certainly will try, but especially the RAM on Nintendo Switch makes it very hard to squeeze in the game.
The first Earthlock title was announced back in the Wii U days, and was intended to be a tribute to the classic turn-based JRPGs of the late '90s. It was later released on Switch.
Earthlock 2 is being pitched as "an open-world action RPG with complex interlocking systems that work together to offer players extensive freedom to customise their own experience" and clearly aims to build on the good work seen in the original.
While a Switch launch may be hanging in the balance, you can at least check out the first title at a reduced cost; to celebrate the news of the sequel's next-gen version, SnowCastle has discounted Earthlock by 80% on eShop, so it now costs €4.99 EUR / £4.49 GBP / $5.98 USD.
We awarded the Switch version of the original game 8/10 in our Earthlock review, saying:
An indie adventure with a lush world, fun characters, and enjoyable battles, Earthlock brings the soul of PS1-era JRPGs to the Switch with excellent results. Inconsistent dialogue and notable load times are among its few missteps, but as a package, it captures the appeal of the epoch wonderfully. If you're looking for a fresh-feeling JRPG that still calls back to the classics, this is a lovely choice.
Will you be picking it up on sale? Were you hoping to see the sequel on Switch? Let us know with a comment.