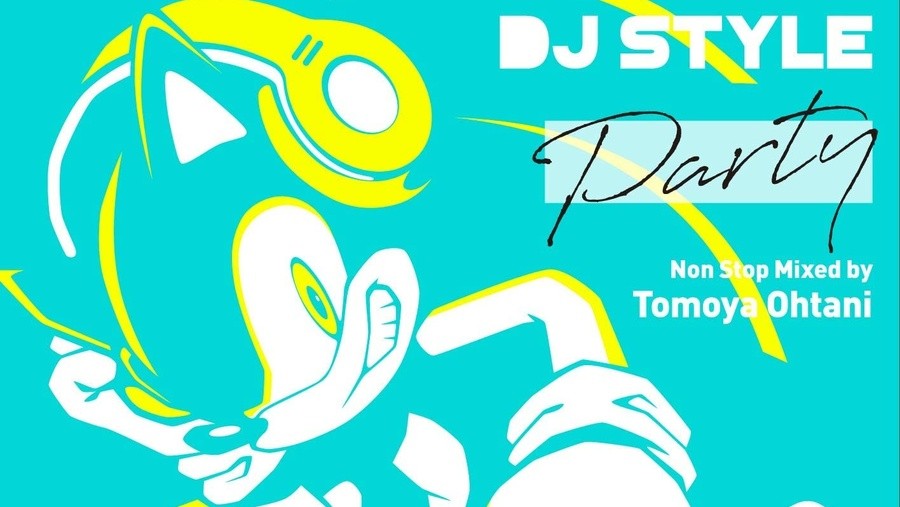 Update (Thu 18th Jun, 2020 13:00 BST): Sonic the Hedgehog DJ Style Party, a new official album featuring remixes from a number of the blue blur's games, is now available to stream online. You'll find it on Spotify, Apple Music, Amazon Music, Google Play and more.
---
Original Article (Wed 15th Apr, 2020 14:30 BST): Firmly securing itself a spot on our list of things we never knew we needed is this brand new, upcoming Sonic the Hedgehog album from Sega.
Called 'Sonic the Hedgehog DJ Style Party' - we imagine you're sold already - the album will contain a number of pieces remixed by Sonic series sound director, Tomoya Ohtani. It has a pretty striking cover, which we genuinely wouldn't mind putting on our office shelves.
As spotted by Sonic Stadium, a hasty Google translation of the product's description suggests that the album is based on the SONIC DJ project which took place at SEGA FES 2018. It seems that you'll be able to listen to songs from a number of different Sonic games, from different styles and genres, all remixed into a non-stop stream of party anthems. What a concept.
If you're interested, you can pre-order it as we speak from Amazon Japan (international shipping is available). It's expected to release this June.
Looking forward to driving your loved ones mad this summer by playing this non-stop at full volume? We sure are.
[source sonicstadium.org, via nintendosoup.com]