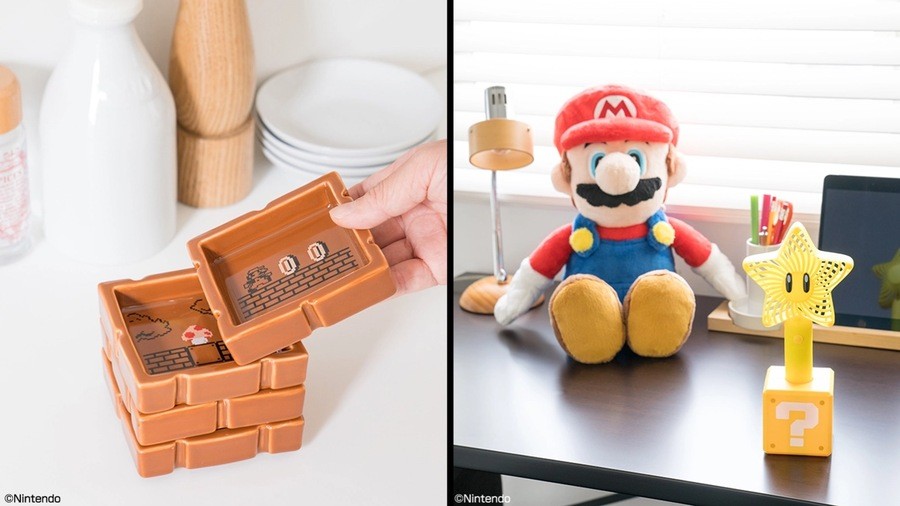 We often find ourselves feeling incredibly jealous of any lucky Nintendo fans who live in Japan and today's no different, as Bandai Spirits has revealed a brand new Super Mario lottery.
Kicking off on 27th June, the lottery will be held at various stores across Japan including 7-Eleven, Ito-Yokado, and even Nintendo's very own Tokyo stores. Those interested in taking part can spend ¥650 (approx. $6 / £4.80) per entry, hoping to be the lucky winner of one of these genuinely awesome looking prizes below (thanks to Japanese Nintendo for the prize list):
- 30cm talking Mario plush toy with 5 phrases
- Mario alarm clock with special game sound
- Large (2 metres) Bowser bath towel
- Glow-in-the-dark Boo soap dispenser set
- An easy-to-use clear pouch (3 to collect)
- Brick block bean plates (4 to collect)
- Mini (8.5cm) Mario towels (8 to collect, each coming with a transparent storage bag)
- Portable (20cm) Super Star handy fan
We particularly like those little plates. And the Boo soap dispensers. And the Bowser towel. OK, fine, we love them all.
Come on, then. Who's moving with us to Japan?
[source bpnavi.jp, via japanesenintendo.com]