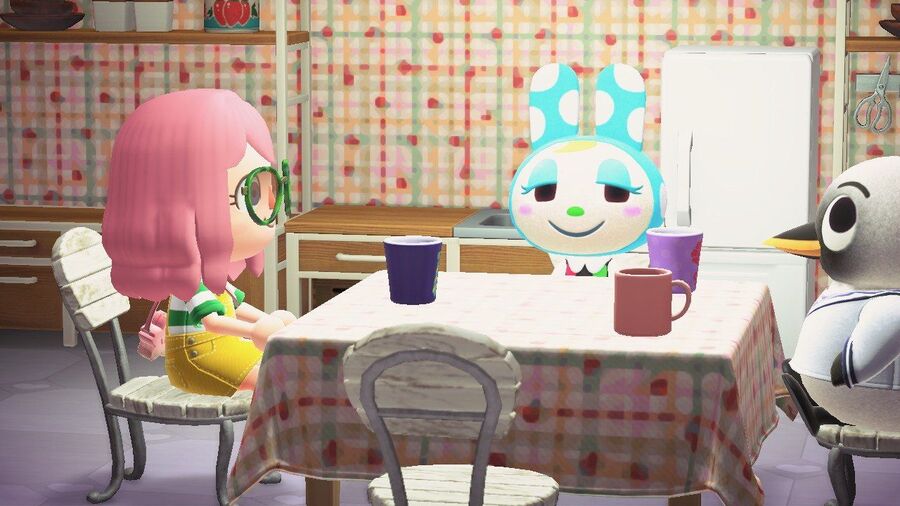 The huge success of Animal Crossing: New Horizons has resulted in a number of famous brands jumping on the bandwagon to promote their goods. We've already seen KFC giving away free chicken on its custom-made island and fashion brand Valentino sharing custom designs for its fans, and now it's the turn of British home furnishing brand Cath Kidston to get in on the act.
The company has recreated some of its most iconic and well-known prints inside Animal Crossing, offering up the necessary QR codes for fans to decorate their in-game homes in style.
Button Rose
This print is the definitive Cath Kidston floral and has been a part of the collection right from the beginning. This timeless classic, which was originally inspired by a roll of wallpaper at a vintage market, is a true homewares classic. Gamers can use this print on anything from table cloths to cushions and covers if they want to inject a Cath Kidston classic into their Animal Crossing homes.
Strawberry Gingham
This Strawberry Gingham print was inspired by childhood memories of a favourite pinafore dress that Cath used to wear as a little girl. Bring a bit of summer to your in-game experience with this vibrant print that features a repeated pattern of juicy, vibrant strawberries and delicate flowers. Combined with vintage gingham, the design will look lovely as a cushion or table cloth.
Wheels and Wings Cadet
The Wheels and Wings Cadet print is one that looks as if it has been lifted straight from a child's imagination. Another of Cath Kidston's novelty prints, this design features a collection of wheels and wings - from the iconic bright red London double-decker bus to boats and helicopters! Ideal for personalising your cushions or bed covers within the game, this print will truly set gamers apart from the rest.
Pretty cool, huh?
If you need any help with downloading these designs, feel free to check out our Animal Crossing Custom Designs guide which features a whole section on QR codes.
Will you be using these designs in your New Horizons home? Tell us below.