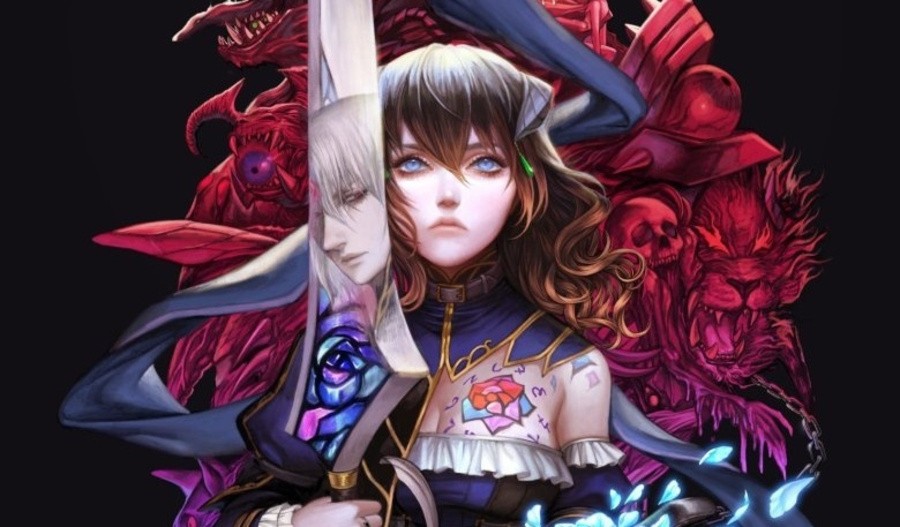 We heard in March how Bloodstained: Ritual of the Night would be receiving the new mode 'Randomizer' (replacing the previously planned Roguelike mode) and the character Zangetsu in a free update very soon.
Jason Ryan of 505 Games has now revealed the date...at least for PC, PlayStation 4, and Xbox One. It'll be released on 7th May on these platforms, and follow up with a Switch release at some point between the end of May and beginning of June. Here's a brief summary from the latest update post:
Zangetsu - Once you have completed Bloodstained and gotten the "Good Ending", you will be able to choose Zangetsu to play through the game a second (or thirtieth) time.Once selected, players will be able to play through Bloodstained using all of Zangetsu's movement and combat abilities. Zangetsu is not a shardbinder, so he does not use shards as Miriam did. Instead he uses the power of his sword to dispatch enemies along with some special abilities that consume MP.
Playing Bloodstained as Zangetsu is designed to be a different experience than playing as Miriam with a focus on fast-paced combat. Consumables, equipment, crafting, treasure chests, quests and story cutscenes are disabled when playing as Zangetsu.
Randomizer - Randomizer allows you to adjust eight different game parameters to mix up your experience as you play through the main story of Bloodstained. You will be able to adjust the goals of their overall playthrough and quests, the location of save and warp rooms, shops, key items and also enemy drops.
For example, you could set up a game where enemy drops (shards & items) are totally mixed up, meaning that you could end up with the 'Release Toad' from an 'Aello' instead of a Toad.
Finally, you're able to access the seed of your randomized game in case you want to write it down and keep it for reference or share it with others. The game also provides a timer to track how fast you are able to complete the game, so if you share a seed, you can compare who can complete the course the fastest.
You can read more details about each of the parameters over the official webite and in our previous post. The slight delay of the next Switch update follows on from a comment in March when 505 said Version 1.04 brought the Nintendo release in line with other platforms, and that future updates should be easier to manage. Here's the full statement:
Switch 1.04 brought all the platforms (PC, PS4, Xbox and Switch) into 'Content Parity', which is a fancy way to say that they all have the same stuff. This was a big milestone for the game. When all the platforms are at the same place, it makes future updates easier to manage. The production teams can all work on the same content and release updates on a schedule with shorter gaps between them.
Will you be taking a look at Bloodstained's next update even if you have to wait a bit longer than other platforms? Leave a comment down below.
[source playbloodstained.com]