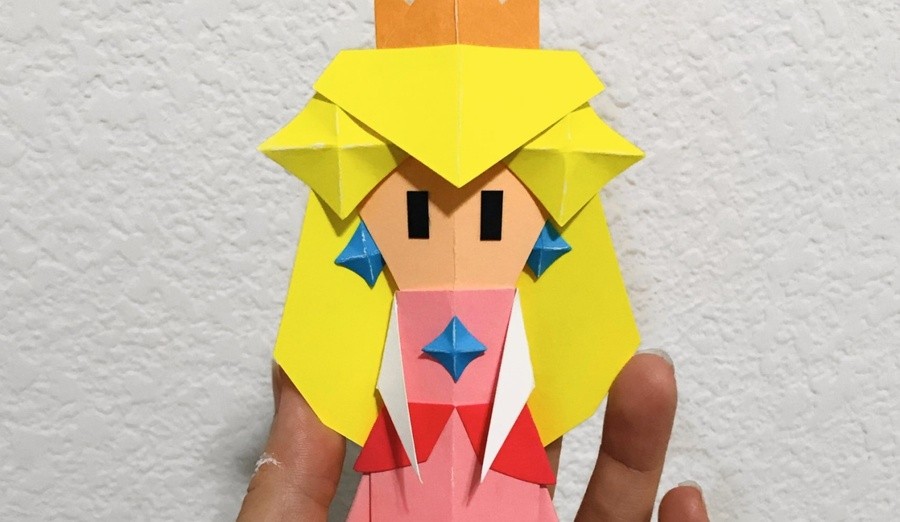 Paper Mario: The Origami King was only revealed for Nintendo Switch yesterday, but we're already getting our first taste of super-creative fan projects based on the new title.
YouTuber, Nintendo ambassador and expert in all things DIY, GandaKris, has shared this wonderful, real-life version of Origami Peach with us on Twitter. Obviously inspired by the new game, she looks just like the in-game model and we suddenly find ourselves wanting a complete set of all the new origami stars from the game.
And here's how Peach looks in the game itself:
If you missed it yesterday, you can check out plenty more screenshots from the game in our new gallery.
It's a tremendous effort and we can't believe this was made just hours after the big reveal. Excellent work, GandaKris!
[source twitter.com]