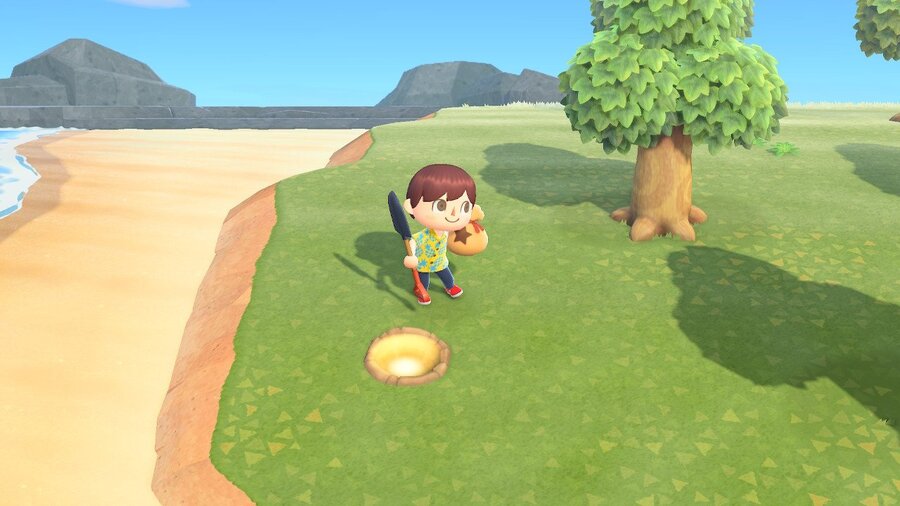 To the shock of pretty much nobody, Animal Crossing: New Horizons remains at the top of the Japanese sales charts, as supplied by Famitsu.
The Nintendo Switch exclusive has now sold almost 4.5 million copies in its homeland alone. Ring Fit Adventure remains in second place, and is closing in on a million sales in Japan, while in third position is one of only two non-Switch games in the top 10 – and it's Square Enix's Final Fantasy VII Remake for the PS4, which is also coming up to the one million marker. The other title is the PS4 version of Trials of Mana (also on Switch, lest we forget), which comes in at number 10.
Elsewhere, Switch veterans such as Mario Kart 8 Deluxe, Splatoon 2 and Super Smash Bros. Ultimate continue to sell in decent numbers, which is remarkable, given their age. Dr. Kawashima's Brain Training for Nintendo Switch is also shifting a modest number of units, perhaps due to players wanting to keep their brains active during the coronavirus lockdown.
You'll find the top ten list below (first numbers are that week's estimated sales, followed by total sales):
Famitsu Sales: (May 11th to 17th)
1. [NSW] Animal Crossing: New Horizons (Nintendo, 03/20/20) – 129,659 (4,480,117)
2. [NSW] Ring Fit Adventure (Nintendo, 10/18/19) – 21,963 (905,295)
3. [PS4] Final Fantasy VII Remake (Square Enix, 04/10/20) – 11,229 (908,337)
4. [NSW] Mario Kart 8 Deluxe (Nintendo, 04/28/17) – 10,286 (2,946,455)
5. [NSW] Splatoon 2 (Bundle Version Included) (Nintendo, 07/21/17) – 8,079 (3,417,239)
6. [NSW] Super Smash Bros. Ultimate (Nintendo, 12/07/18) – 7,216 (3,697,918)
7. [NSW] Dr. Kawashima's Brain Training for Nintendo Switch (Nintendo, 12/27/19) – 6,588 (229,057)
8. [NSW] Minecraft: Nintendo Switch Edition (Bundle Version Included) (Microsoft, 06/21/18) – 6,063 (1,387,002)
9. [NSW] Dragon Quest X All In One Package Version 1-5 (Square Enix, 05/14/20) – 5,657 (New)
10. [PS4] Trials of Mana (Square Enix, 04/24/20) – 5,467 (122,753)
In terms of hardware sales, the lack of stock is clearly taking its toll as total sales of the Switch and Switch Lite are down compared to last week. The sales are as follows (weekly total, followed by lifetime sales):
Switch – 27,897 (11,379,561)
Switch Lite – 10,483 (2,214,996)
PlayStation 4 Pro – 4,235 (1,534,754)
PlayStation 4 – 2,006 (7,588,444)
New 2DS LL (including 2DS) – 955 (1,714,162)
New 3DS LL – 73 (5,887,527)
Xbox One X – 20 (20,039)
Xbox One S – 12 (93,271)
[source gematsu.com]