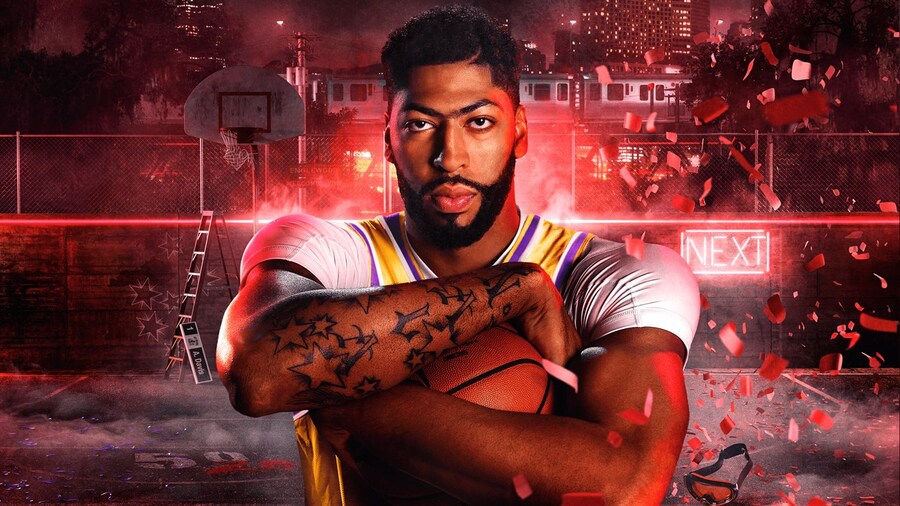 If you're a basketball fan who's been sitting on the fence (or should that be bench?) about the most recent entry in 2K's sim series, now might be the time to finally get yourself on the court. NBA 2K20 is available right now on the European eShop for a very tidy £2.49 / 2,99€ - that's a whopping 95% off the normal retail price of £49.99 / 59,99€.
This discount echoes a similar sale in North America last year for the previous entry in the series. Of course, the microtransactions in the game offer plenty of opportunities to spend more of your hard-earned cash if you so wish, but with the buy-in price being this low, those aspects and mechanics are perhaps a little easier to swallow.
We very much enjoyed the game in our review, and had this to say back in September last year:
Changes to Virtual Currency earning and progression take the edge off grinding, new additions to The Neighborhood and Pro-Am help bridge the gap between the two and a few welcome changes to MyTeam help facilitate move space for natural growth (even with the ever-present microtransactions). It's not faultless, but those looking to play the full NBA experience on a handheld platform can do so with confidence and Visual Concept's approach to Switch is truly laudable. Simply put, there's no better basketball game out there.
The best basketball game available right now, for under 3 quid? The sale runs until 27th May, so there's plenty of time to ponder the pros and cons of a purchase - the primary con being that you'll need a micro SD card with at least 32GB of free space, plus another 5GB of console memory available.
It's the height of the players that takes up all that memory space, you know. More height = more polys = more data. It's indisputably logical.
Have you got enough free space? Will you be picking this up on the eShop? Let us know below.