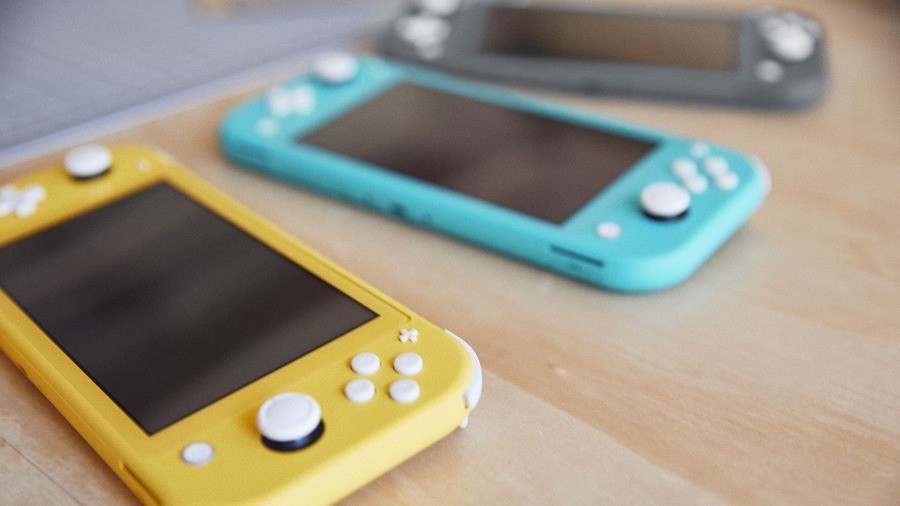 With the impact of the coronavirus having ever-increasing effects on the production and distribution of gaming hardware, getting your hands on a Nintendo Switch is now proving to be quite the challenge in some areas of the world.
Major retailers across the UK and US are struggling to keep up with the demand at present, and stock issues have also caused a decline in sales of the original Switch system in Japan in recent weeks. A Nintendo spokesperson has now offered an update on the shortages and how the Switch Lite will now also be affected in a comment provided to Career Connection.
The following statement refers to an apology notice issued by Nintendo in February, in which the company warned of incoming delays for Switch consoles, controllers, and Ring Fit Adventure bundles. (Translation via Black Kite / Japanese Nintendo)
"We didn't mention the Switch Lite because there was still enough stock in the market at the time of publication [in February]. But the point that many of its parts are made in China is the same. We are doing various efforts inside the company; although shipments haven't stagnated, they are getting delayed."
Despite these "various efforts", however, the spokesperson notes that "the situation has not changed" since the warning was issued in February. It looks like we might see stock shortages for quite some time.
[source news.careerconnection.jp, via japanesenintendo.com]