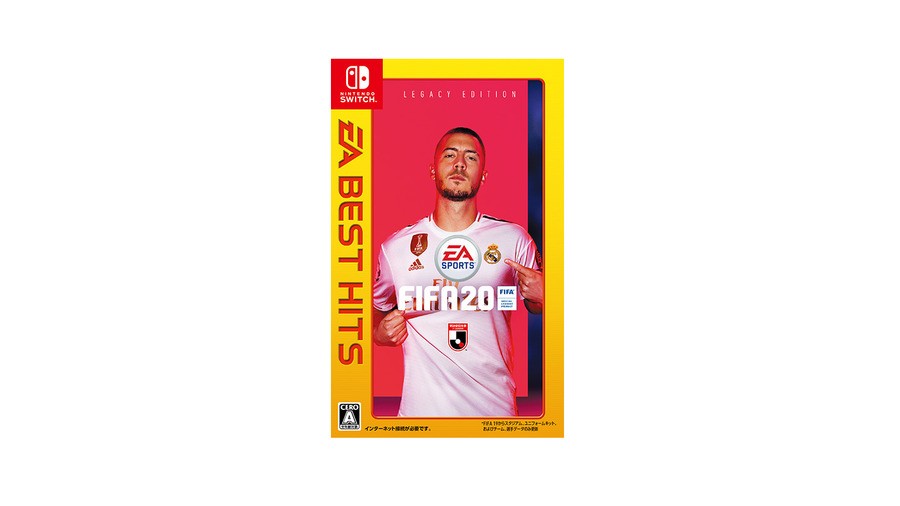 On 25th June 2020, Electronic Arts is adding FIFA 20 to its 'Best Hits' Nintendo Switch line in Japan. It will see the game's price dropped reduced from ¥5,500 down to just ¥3,080. The digital version of the title on the eShop is also expected to be reduced.
As you can see above, the physical Legacy Edition is still sporting a giant yellow border. This surrounds the game's box art featuring the player, Eden Hazard, and is meant to indicate how it's now cheaper than ever.
This news follows on from a similar story we ran roughly a year ago when EA announced it would release FIFA 19 as a 'Best Hits' game on the Nintendo Switch, exclusively in Japan. So that's two FIFA games now in this line-up. Keep in mind, there's only a handful of EA titles available on the Switch.
One other EA-published game en route to the system is the recently announced Burnout Paradise Remastered. The open-world racer was originally developed by Criterion Games and looks like it'll be speeding onto Nintendo's hybrid device this June.
Would you like to see EA's 'Best Hits' line for the Nintendo Switch made available in other regions? How about more EA games on the Switch? Leave a comment down below.
[source japanesenintendo.com]