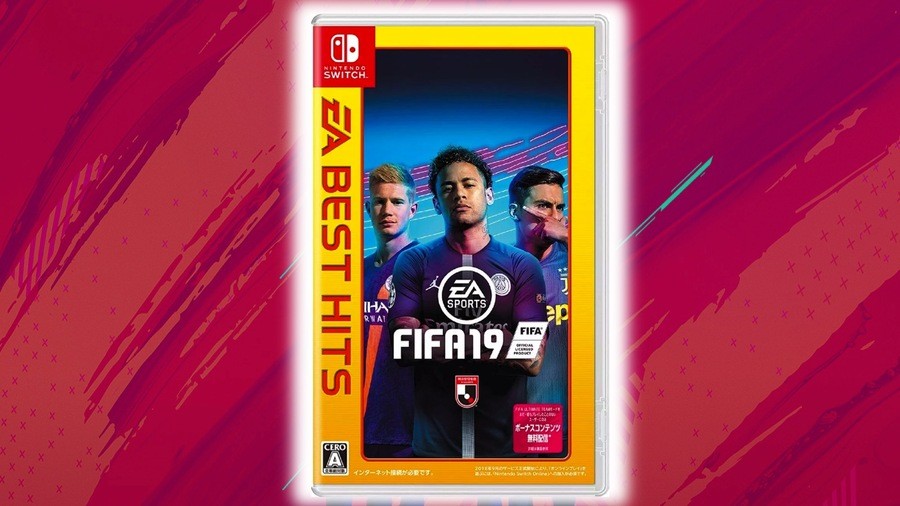 EA has revealed that FIFA 19 will soon be treated to a 'Best Hits' release in Japan, giving customers the chance to simultaneously pick up the game at a lower price point and immediately figure out how they're going to avoid displaying that case.
The release is reportedly scheduled for a 6th June launch and will be priced at ¥3,024 (a very decent saving on the current price of ¥6,264). Just like the Nintendo Selects range, EA Best Hits offers full retail games at a lower price once the game has been on sale for some time; you can see some earlier releases below.
Unless we're mistaken, this is the first time that EA Best Hits has made its way to Switch - we've seen the range on earlier systems, as you can see above, but FIFA 19 appears to be the first for Nintendo's lastest machine. Perhaps we'll start to see more EA titles receive similar treatment going forward?
Sadly, despite the appealing price point, we simply cannot get over that box design. Who decided that having a giant yellow border around the entire thing was the way to go? Ugh.
[source japanesenintendo.com]