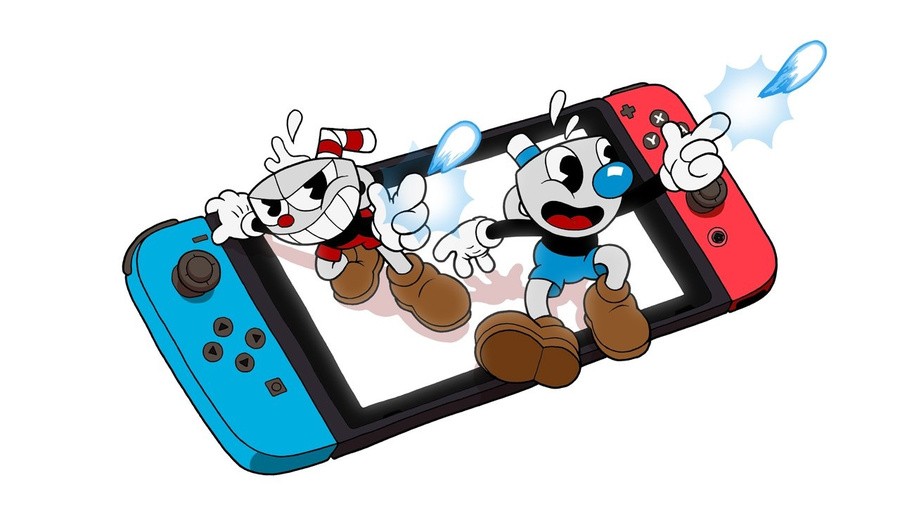 There's another anniversary taking place and this time it's to celebrate Cuphead on the Nintendo Switch. Yep, believe it or not, but Cuphead and Mugman have now been on the hybrid system for an entire year!
One year ago, this news was the headline act of a Nindies broadcast - with Nintendo thanking its friends over at Microsoft. The creator Studio MDHR was just as thrilled at the time, explaining how the run 'n gun shooter was a descendent of retro action games such as Contra on NES, and noting how it was "surreal" to finally be on a Nintendo system.
To celebrate this special occasion, you can get the game for 25% off its regular price until April 25th. Here's the official confirmation of this via Twitter:
In this time, it's even scored its own Mii Fighter costume and event in Super Smash Bros. Ultimate. There's also an expansion coming out titled 'The Delicious Last Course' and it includes a new character called Ms. Chalice. If you haven't yet played Cuphead yet, be sure to check out our review. We said it was an absolute blast provided you could handle the intensity.
Will you be taking advantage of this anniversary sale? Leave a comment down below.
[source twitter.com]