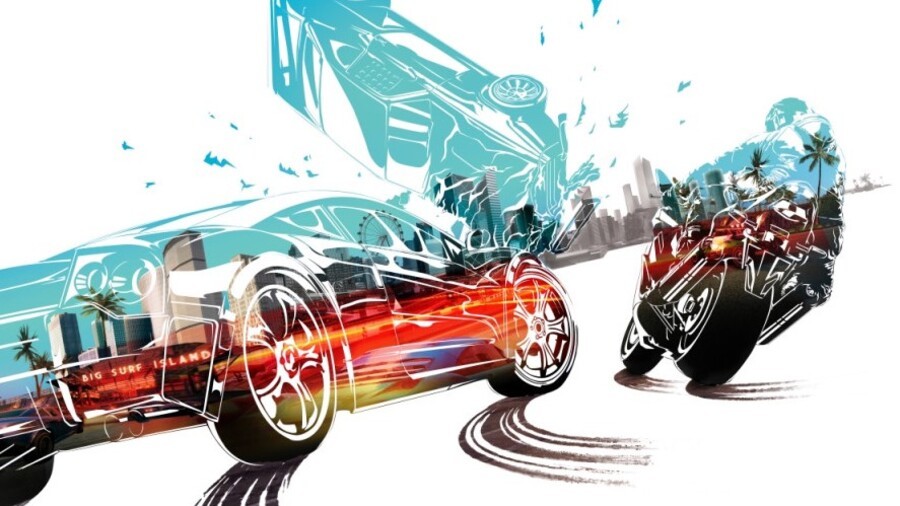 In today's surprise Nintendo Direct Mini it has been confirmed that the remaster of Criterion Games' classic open world racer Burnout Paradise is finally coming to Nintendo Switch in 2020 after debuting on PC and other consoles back in 2018.
The game took the Burnout series - famous for its entertaining arcade-style racing and emphasis on entertaining crashes - into an open world and set the template for many a racer over the previous decade. Despite that, many people would argue it never got better than Criterion's Burnout Paradise, so it's excellent news that EA has decided to bring it to Switch.
Burnout Paradise Remastered contains all the DLC released for the original games plus visual tweaks and improvements. On other platforms it featured resolution upgrades and 60 fps gameplay and it has been confirmed via the official press release that the Nintendo Switch version will feature the same framerate and bespoke 'pinch-and-pull' map control, too, so hopefully the Switch version will stack up favourably against the two-year-old versions on more powerful platforms.
Regardless, it's great news that this fantastic series is coming to Nintendo's console and having Burnout join the other racers on Switch will be a treat. There's no solid date beyond '2020' right now, but we'll be keeping an eye on this one. Until a trailer arrives you can check out the blink-and-you'll-miss-it announcement in the video below:
Let us know if you'll be taking the driver's seat in Burnout Paradise Remastered on Switch below.