One of Pokémon Sword and Shield's coolest new monsters is about to receive its very own Gigantamax form, and you'll be able to get your hands on one very soon indeed.
We're talking, of course, about Toxtricity. The new form for the Electric and Poison-type monster has been revealed in the video above - you can see it in action as four players try to take it down for the capture.
This new form of Toxtricity will be appearing in Raid Battles from 00:00 UTC on 7th February until 9th March 9th 2020. If you're wanting to add this special 'Mon to your team, make sure to jump into the game within that time frame.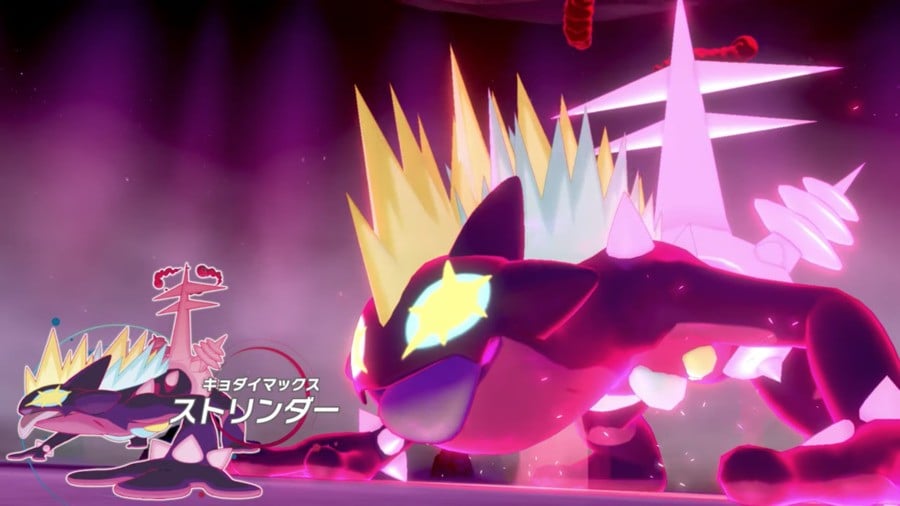 Gigantamax Toxtricity
Type: Electric/Poison
Height: 78'9"+
Weight: ??? lbs.
Ability: Punk Rock / Plus / Minus
Electric-type moves used by Gigantamax Toxtricity will change to G-Max Stun Shock. G-Max Stun Shock not only deals damage but also poisons or paralyzes all opponents.
What do you think? Do you like the design? Let us know if you'll be catching one in the comments below, and make sure to vote for your 'Pokémon of the Year' if you haven't done so already.
[source youtube.com, via serebii.net]