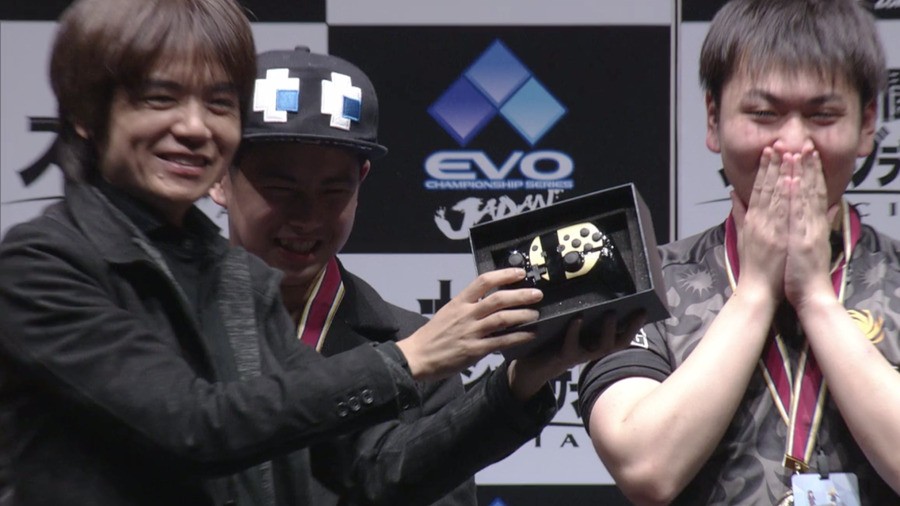 This weekend saw a fiercely contested Super Smash Bros. Ultimate tournament at Evo Japan 2020, with a golden Smash Bros.-themed controller being given to the winner by none other than series director, Masahiro Sakurai.
The prize has received some controversy over the last week or so, owing to the fact that tournaments for other titles have offered decent chunks of prize money to their winners rather than just a controller, but it's still a lovely looking thing that we'd happily have on our shelf at home. Or at least, it was, because seconds after it was handed over by Sakurai, it was dropped off the stage.
It appears that the controller was caught and placed back in its box - you can see the look on champion, Shuto "Shuton" Moriya, change from shocked despair to relief - but how annoyed would you be at the guy who tried to hold onto it? That exchange did not go well.
Either way, the gameplay on show during the tournament was something to behold. You can see Shuton's winning match below - he used Captain Olimar to pull off a well-deserved victory.
Congrats, Shuton. Amazing stuff!
---
Thanks to Greatsong for the tip!
[source videogameschronicle.com]