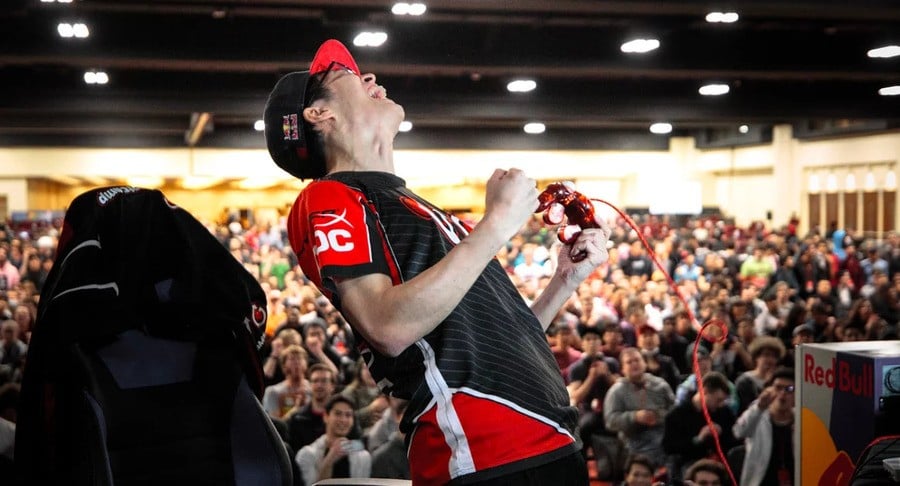 Gaming isn't just about having a bit of fun for some players – those who have chosen eSports as their profession also make their livelihoods out of interactive entertainment. The only way they can do that is by attending tournaments and events which offer a pool of prize money to participants, and that's why we've seen games like Fortnite, Dota 2 and League of Legends become such massive, massive draws for professional players around the globe.
As we've touched upon in not one but two exclusive reports, Smash Bros. isn't in the same league at all, mainly because Nintendo – despite offering some limited support – refuses to put up any prize money to attract pro players.
Nintendo president Shuntaro Furukawa was recently quizzed on this situation by Japanese publication Nikkei, and had the following comments to offer (thanks for the translation, Kotaku):
Esports, in which players compete on stage for prize money as an audience watches, demonstrates one of the wonderful charms of video games. It's not that we're opposed to it. So that our games can be widely enjoyed by anyone regardless of experience, gender, or age, we want to be able to participate in a wide range of different events. Our strength, what differentiates us from other companies, is this different worldview, not an amount of prize money.
Speaking to Nintendo Life late last year, Juan "Hungrybox" DeBiedma – the world's best Super Smash Bros. Melee player – was scathing in his assessment of the current state of Smash-related eSports:
The payout for Smash Ultimate is downright embarrassing. It is tragic how little money the top players make for competing at events compared to the viewership and the impressions that this game gets on a social basis. It is a travesty. This needs to change.
When you consider that Epic Games coughed up a whopping $100 million in prize money to support its Fortnite events in 2019, that gives you some indication of the gulf between that game and Nintendo's fighting title. However, it would seem that the company's aim is to make its games for everyone, regardless of ability, and it perhaps sees the idea of 'pro' players as counterproductive; Nintendo wants everyone to feel like they can play its games, and the notion of individuals getting rewarded for being better than everyone else clearly runs against that approach.
However, while the stance remains, it's unlikely that the lot of pro Smash players is going to change any time soon – and that's a problem when it comes to maintaining the game's presence on the increasingly-popular eSports circuit.
[source kotaku.com.au, via nikkei.com]