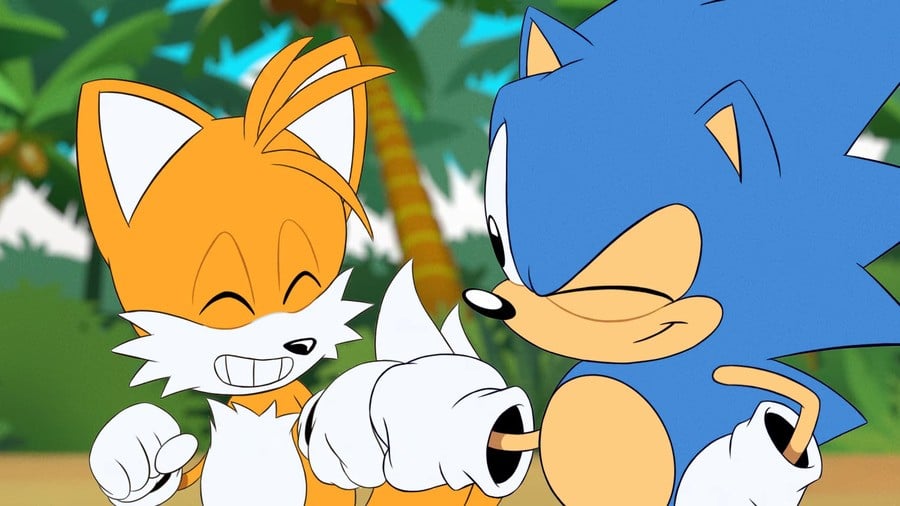 If you're a fan of Sonic the Hedgehog, you probably already know the official YouTube channel has released multiple animated shorts based on Sonic Mania and Team Sonic Racing. Since the conclusion of Sonic Boom television series though, this has been the only way to watch Sonic on screen.
So what else is on the horizon? Apart from the upcoming movie, due out on Valentine's Day next year, there might be another animated television show on the way. ComicBook.com recently published a response from Sega's director of animation, Yukio Kusumoto, when asked if the popularity of the Sonic shorts online could lead to something more:
I think the world is definitely ready for another TV show, and I would love to work on it. There are several discussions and this is coming from me personally [...] I would love Sonic to continue, so I'll keep trying to put more stuff out there.
There you have it, Kusumoto thinks the world is ready for a new Sonic television show. Apart from his own animated shorts, Sonic and Miles "Tails" Prower recently appeared in Cartoon Network's animated show, OK K.O.! Let's Be Heroes.
How would you feel about a new animated series starring the blue blur? Comment down below.
[source comicbook.com]