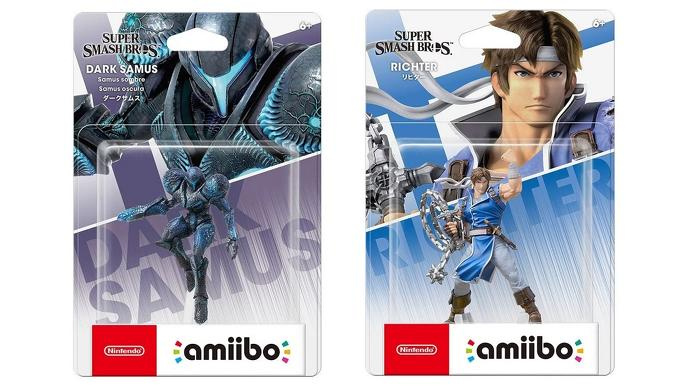 Nintendo's UK store has announced that pre-orders for the upcoming Richter And Dark Samus amiibo are now live.
The two characters are part of the Super Smash Bros. Ultimate amiibo range, and are based on alternative 'echo' versions of Simon Belmont and Samus Aran. Both are expected to launch early next year.
Nintendo UK has also revealed that it is opening pre-orders for restocks of a wide range of older amiibo, including the cute version of Link from the recent Link's Awakening remaster on Switch.
Let us know if you'll be ordering these by posting a comment below.