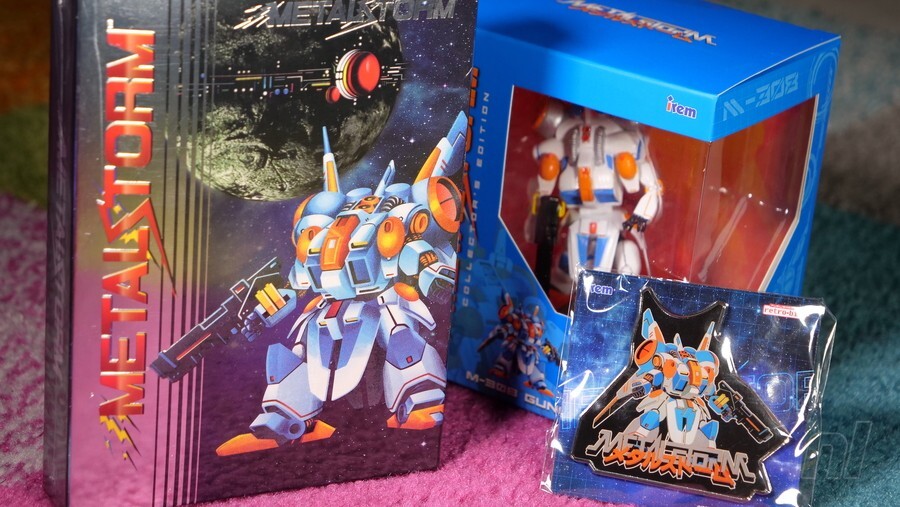 While your typical console has plenty of AAA titles which gain plenty of attention and bumper sales, there are always a few underrated gems which slip through the cracks for one reason or another.
Irem's Metal Storm is one such title; originally released in the US to positive reviews in 1991, it was produced in limited quantities with little marketing, so much so that Nintendo Power magazine – which included Metal Storm in its "Unsung Heroes of the NES" feature – claimed to have been the title's most effective form of marketing support. A mech-style shooter, the game's main mechanic – the ability to toggle gravity – helped it stand out from the many other action titles on the NES.
When a game has a low print run despite positive reviews, one thing usually happens: its resell value skyrockets. That has certainly been the case with Metal Storm; in recent years, original copies have changed hands for as much as $200.
However, Retro-Bit – which has already performed the same trick with R-Type III and Holy Diver – has produced a new limited edition variant of the game which comes in special collector's packaging.
Retailing for $69.99 / €69.99 – a fraction of the cost of an original copy – the collector's edition is limited to 3,000 copies and comes in a special box with a M-308 Gunner figurine, certificate of authenticity, M-308 Gunner pin badge, 2-sided poster, and set of art prints – as well as the game, of course, which comes in a proper box with a full-colour manual. A standard version, which just includes the game, is $44.99 / €44.99.
We were lucky enough to get a copy of this special edition direct from Retro-Bit, and can attest that it's up to the company's usual high standards – as you can see from the photos above. If you fancy ordering one, they're shipping during the remainder of the month, and in January.