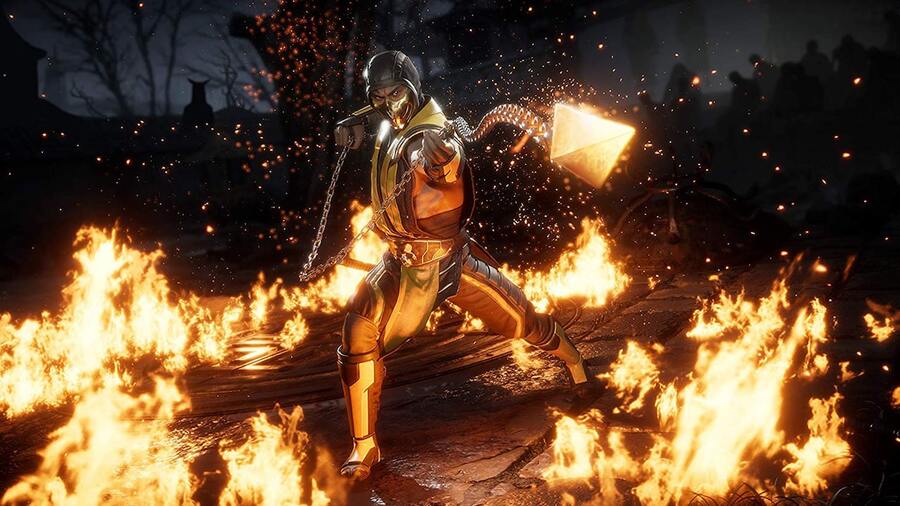 Mortal Kombat 11 wouldn't be the first game we'd recommend for someone hoping to have a happy, relaxing festive season, but that doesn't mean that it can't get in on the action in its own, bone-crushing way.
Warner Bros and NetherRealm have announced that new holiday-themed, in-game events are heading to the game for all players. Expect to take part in The Winter Wonderland from 22nd - 27th December, and Ring in the New Year from the 28th to 2nd January.
Both are new Tower events coming to the Towers of Time mode and will be available for free. They'll both feature celebratory modifiers, while also allowing fighters to earn character skins, player module pieces, holiday-specific consumables and more. Here's some more info for you:
Winter Wonderland Tower event (available 22nd - 27th December) will feature three Towers with holiday-themed modifiers in the form of falling Killer Kanes, Sledding Tarkatans, Parachuting Ginger Deadmen, Exploding Snowmen, Christmas Trees, Menorahs, Dreidels and Shooting Stars.
Ring in the New Year Tower event (available 28th December through 2nd January) will feature three Towers allowing players to usher in the new decade with party-themed modifiers, including a Disco Ball, Champagne Bottles, Party Poppers, Fireworks and a Digital Countdown Clock to ring in the new year.
Kombat League, the seasonal ranked mode in Mortal Kombat™ 11, is currently in its sixth season, 'Season of Konquest,' and available now for all players to participate in until 7th January. The next season of Kombat League is set to begin on 14th January.
Have you been playing much Mortal Kombat 11 recently? Has this put you in the mood to boot it back up again? Tell us below.