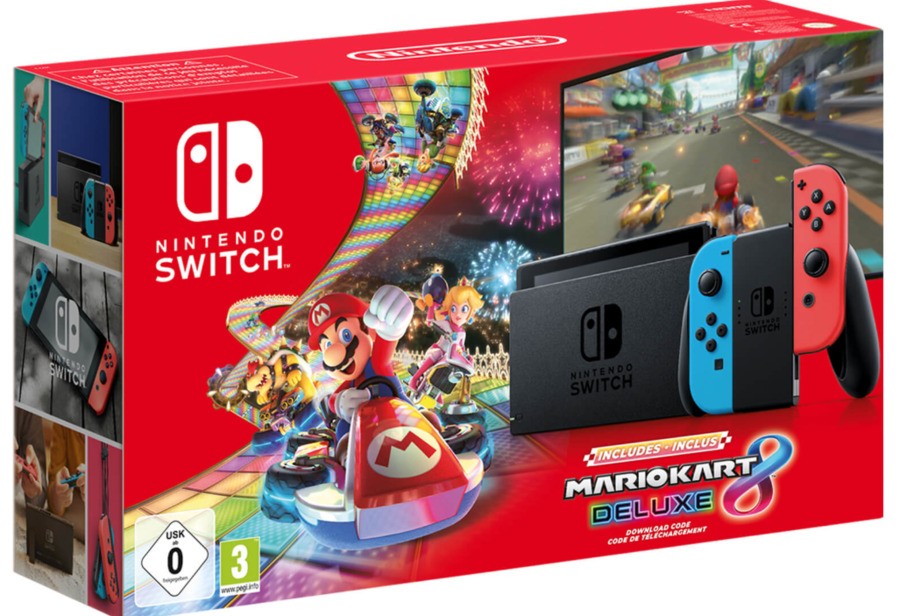 Black Friday and Cyber Monday may be over, but the deals haven't dried up just yet – Nintendo UK has just announced that limited stock is available of special Switch bundle which includes Mario Kart 8 Deluxe for no additional cost.
The catch is that it's a download code rather than the full game, but still – you're getting a free game with your Switch, which isn't bad. And yes, this is the 'new' version of the system which has improved battery life – not like the previous bundle deal.
The base price of this bundle is £279.99, but if you were sent the Ultimate Guide to Nintendo Switch brochure in the post, you can use your unique offer code printed on the back to get another 10% off that total, making it £251.99. Just input the code at checkout to get the discount.
The bundle is available at selected retailers in the UK, as well as direct from Nintendo itself. This pack is also being included in other bundles, but you make less of a saving.