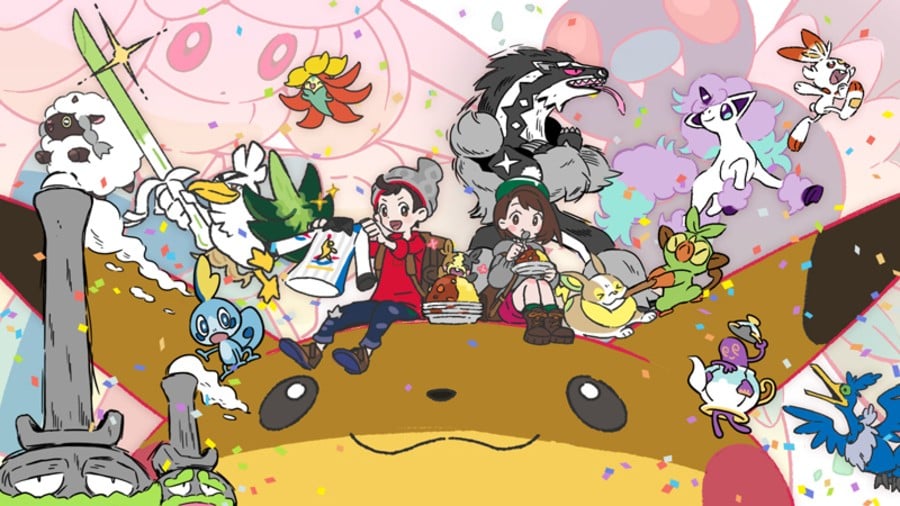 Pokémon Sword and Shield has enjoyed a massive opening week in the UK sales charts, holding off Star Wars Jedi: Fallen Order to claim the number one spot – making it the biggest system exclusive game of 2019.
Pokémon Sword on its own is the third biggest physical game launch of the year, trailing FIFA 20 and Call of Duty: Modern Warfare. However, combine Sword's sales with that of Shield and the Sword and Shield: Dual Edition, and you've got the second biggest launch for a Pokémon outing in UK history.
Pokémon Sun and Moon still holds the record for the biggest UK launch for the series, but it's worth noting that that Sun and Moon launched on a Wednesday while Sword and Shield launched on a Friday, so the former had two additional days of sales (plus, the UK charts do not count digital downloads, of which Sword and Shield will have had many more than Sun and Moon did).
Taken separately, Shield managed to hit the number three spot while the double pack came in at 7th in the UK chart. The rest of the top 10 is made of existing titles, with Luigi's Mansion 3 dropping to 6th, Mario Kart 8 Deluxe sliding to 9th and Mario & Sonic At The Tokyo Olympic Games 2020 falling to 10th.
Further down the chart, Ring Fit Adventure rose from 19th place to 15th.
Last Week
This Week
1
POKEMON SWORD
2
STAR WARS JEDI: FALLEN ORDER
3
POKEMON SHIELD
1
4
CALL OF DUTY: MODERN WARFARE
3
5
FIFA 20
4
6
LUIGI'S MANSION 3
7
POKEMON SWORD & SHIELD: DUAL EDITION
2
8
DEATH STRANDING
6
9
MARIO KART 8 DELUXE
9
10
MARIO & SONIC AT THE OLYMPIC GAMES TOKYO 2020
5
11
NEED FOR SPEED: HEAT
9
12
MINECRAFT
7
13
FORTNITE: DARKFIRE BUNDLE
13
14
GRAND THEFT AUTO V
19
15
RING FIT ADVENTURE
10
16
PLANTS VS ZOMBIES: BATTLE FOR NEIGHBORVILLE
11
17
SUPER MARIO MAKER 2
12
18
THE LEGEND OF ZELDA: LINK'S AWAKENING
21
19
SEA OF THIEVES
23
20
MINECRAFT: XBOX EDITION
---
Ukie Games Charts©, compiled by GfK Chart-Track
[source gamesindustry.biz]