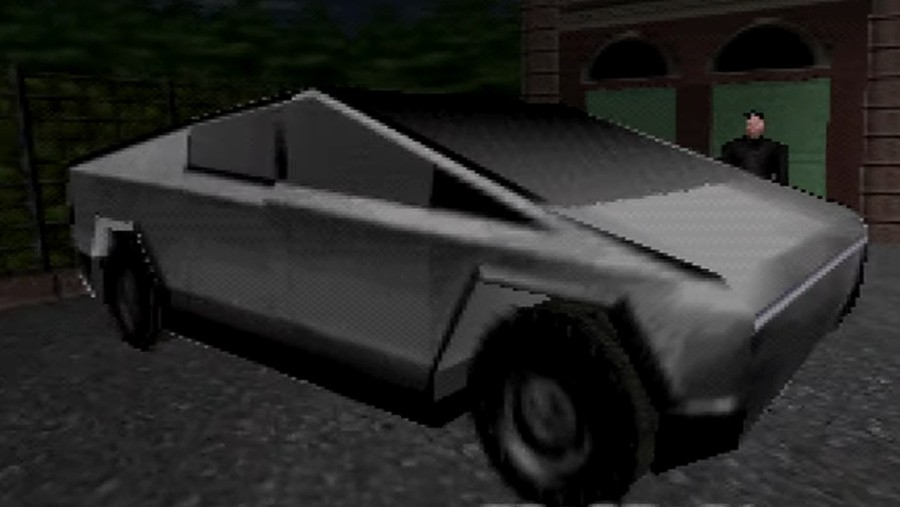 If you've been on the internet recently, you'll have seen, heard, and read about the Tesla Cybertruck whether you wanted to or not. It's everywhere, and apparently 'everywhere' now includes GoldenEye 007 on the Nintendo 64.
YouTube user Graslu00 has shared a video showing off a side of the N64 classic that we haven't seen before. Thanks to a bit of modding magic, both the Tesla Cybertruck and company CEO Elon Musk have been placed into the game. The best part is that it genuinely looks like it belongs in there - if we'd have seen this back in the '90s we wouldn't have questioned it, that's for sure.
You can see it in action in the video below; Graslu00 takes the Cybertruck for a spin in the game's 'Streets' level, where the car fittingly replaces the tank available to Bond for the duration of the mission. Seeing Elon Musk's face pop up for the first time is a particular highlight.
Technology, huh?
[source twitter.com]