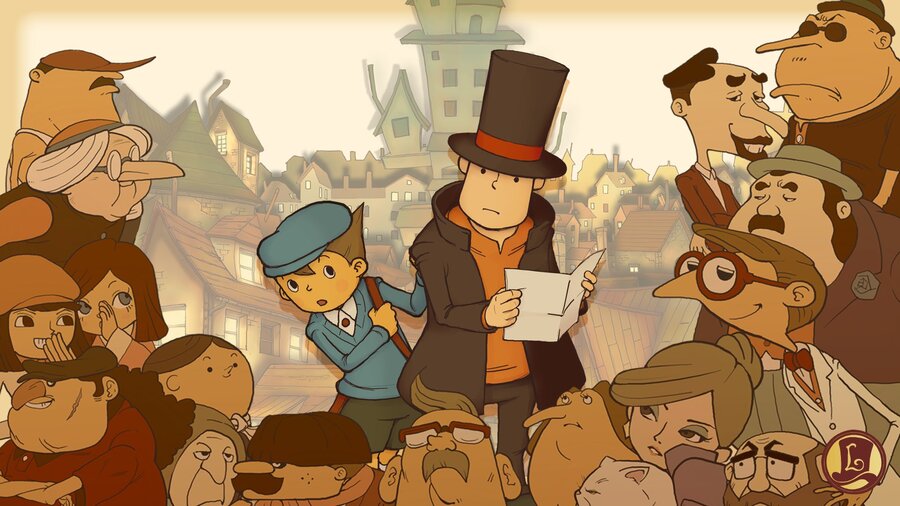 With Level-5's celebrated Professor Layton puzzle series due to arrive on Switch imminently with Layton's Mystery Journey: Katrielle and the Millionaires' Conspiracy - Deluxe Edition, a port of the 2017 3DS original, what better time to look back at the Layton clan's back catalogue?
With two trilogies of games featuring Professor Hershel Layton, plus a couple of spin-offs and the upcoming Switch port of the last game which put the Prof's daughter Katrielle front-and-centre, there's no shortage of Layton's particular brand of detective adventuring and gentle puzzle-solving. They're all great games, too, with most featuring high on both our best Nintendo DS games and best Nintendo 3DS games lists.
Which Professor Layton game is the best, though? Well, we'd like you to take a look at the options below, cast your minds back and pick your two favourites. We'll then reveal your overall favourite and together we'll have solved this particular mystery through the wonders of deductive reasoning and democracy.
We've stuck to the mainline games, so you won't find Layton Brothers: Mystery Room on iOS and the 3DS crossover game Professor Layton vs. Phoenix Wright: Ace Attorney below.
So, peruse the list below, navigate the Harry Potter-style title changes depending on your region, click your two very favourites and hit the 'Vote' button to deliver your verdict.
We'll reveal the results soon - in the meantime feel free to debate below and discuss which of the alternative titles you prefer below.