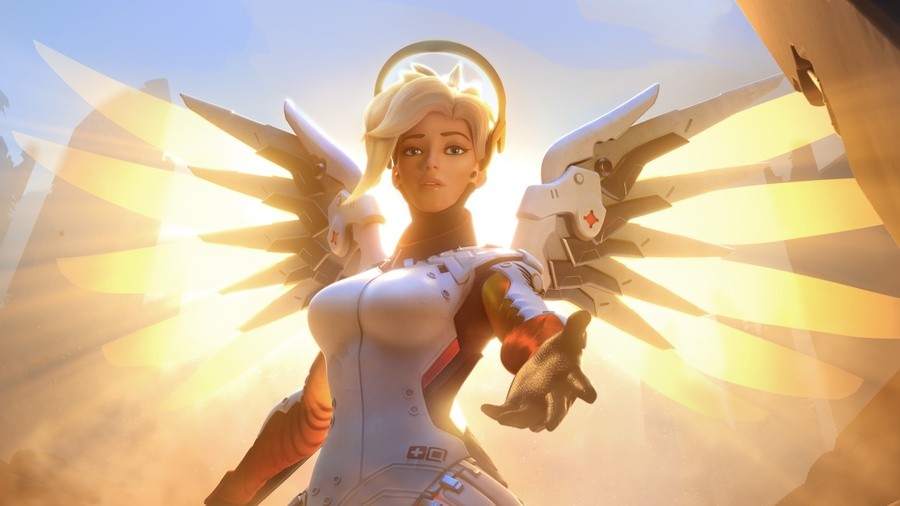 Since arriving on the Switch last month, Blizzard's hero-based shooter Overwatch has celebrated the spooky season and a few other events. In the game's latest update, the "former guardian angel" Mercy wrestles with whether she should take to the skies again.
From now, until 2nd December, you'll be able to win special Mercy-themed rewards by winning matches in the Quick Play, Competitive Play, and Arcade modes. This includes a limited-time player icon, two sprays, a Dr. Ziegler Skin, and weekly regular rewards.
You can even watch Twitch streamers to unlock more Mercy-themed cosmetics and six unique sprays. To do this, though, you'll need to link your Blizzard account with your Twitch account.
This limited-time event ties in with the new short story "Valkyrie" by Michael Chu.
Following the explosive downfall of Overwatch, Angela Ziegler was left amidst the organization's ashes, wanting to put it all behind her. But the reappearance of familiar faces dredges up memories, and a threat forces her to take wing to save the lives of innocents. In Michael Chu's "Valkyrie," Angela is faced with a choice – will she remain Dr. Ziegler, or will she dust off her suit, answer Winston's recall, and once more don the mantle of Mercy?
Will you be participating in this new Overwatch event? Comment below.
[source playoverwatch.com]