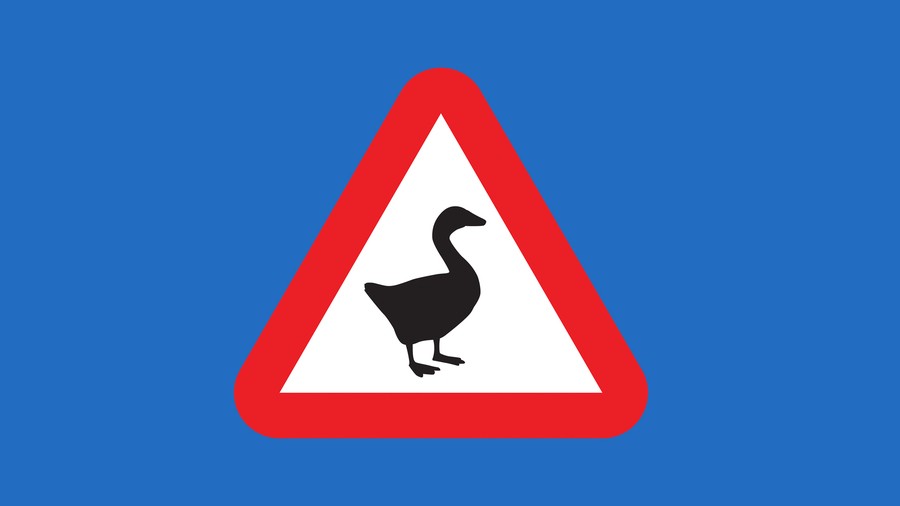 We all saw it coming, but Untitled Goose Game has become a tremendous success. Since its launch on 20th September, the game has managed to find itself sitting at the top of the Switch eShop charts in a number of countries, sometimes even squeezing ahead of Nintendo's very own The Legend of Zelda: Link's Awakening, and the game's quirky star has become something of a meme and internet icon over the past couple of weeks, too.
Developer House House has been humbly sharing its gratitude towards players on social media, and in an interview with ABC, the game's co-creator Nico Disseldorp has hinted towards just how great the game's release has been for the team. ABC's report notes that Disseldorp was "reluctant to reveal how many downloads their new game has had, but says it is in excess of 100,000". If we had to guess, we'd say the total is quickly rising well beyond that.
In an industry full of studio closures and tough breaks for developers (Mario & Luigi RPG studio AlphaDream was the most recent big name to file for bankruptcy), it's refreshing to see success like this. In the same interview, Disseldorp said, "We can go on and keep making video games as long as we like now".
So, what's next for House House? Well, the team is hoping to port the game to PS4 and Xbox One to reach an even larger audience before moving on to an entirely new project. In some ways, it's pretty hard to believe that Untitled Goose Game is only the second game the team has ever released.
[source abc.net.au]