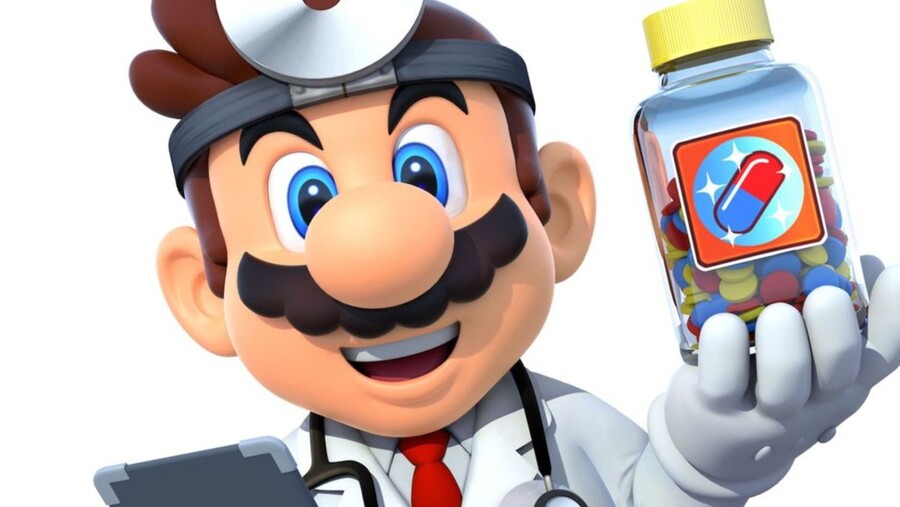 Taking over the reigns and responsibility of a treasured company like Nintendo must be daunting at the best of times, but when you're stepping into the shoes of a fan-favourite executive who's built up a cult of personality that inspired multiple memes, it must be particularly nerve-wracking. Just ask Doug Bowser, the man who stepped into ex-Nintendo of America President Reggie Fils-Aimé's beloved brogues earlier this year.
there's a world of difference between having played the classics and understanding the philosophy and specialised work behind such successful software
Worldwide Nintendo President Shuntaro Furukawa had similarly large footwear to fill when he took office last year and the recent TIME interview has shed a little more light on the man and course he's charting for the good ship Nintendo. His immediate predecessor, Tatsumi Kimishima, had steered the vessel admirably through the launch of Switch prior to retirement, but Kimishima was always a temporary caretaker until a more suitable candidate could be found. It was the empty chair of dearly departed Satoru Iwata that really needed filling, so when Furukawa assumed the role in 2018, it was to Iwata that he was compared.
There were a handful of similarities between the two men: both assumed the role in their 40s; both spent many years working for (or in very close proximity to) Nintendo; both were self-confessed gamers. Beyond that though, 47-year old Furukawa has played his cards relatively close to his chest. A similar age is one thing; that doesn't necessarily mean they share a similar outlook.
Furukawa made it known that he "grew up playing the Famicom" and comes "from that generation", but there's a world of difference between having played the classics and understanding the philosophy and specialised work behind such successful software. Much of Iwata's popularity and success came from his facility with all aspects of the business. The 'programmer's president', he could talk just as easily with engineers and tech-heads as with suits and shareholders, a significant advantage when your company's output relies on the efforts of your development workforce. "This is where my background in technology is quite helpful, because it means the engineers can't trick me," Iwata told TIME in 2014.
we were a little worried that Furukawa might be a bean counter, obsessed with the bottom line and ready to put a stop to the wonderful experiments that characterise the company's history
Conversely, Furukawa started in the accounts department and spent his early years with Nintendo of Europe in Germany. Accounts departments are (unfairly) derided the world over for being peopled by unimaginative number-crunchers and it's not the first thing fans might have hoped for in a new, relatively young Nintendo president. His immediate predecessor never positioned himself as anything other than a business man and banker, so it seemed obvious that the incoming Furukawa would be the one to really steer Nintendo into its next phase and, perhaps, provide some of the old razzmatazz we've come to expect from our gaming CEOs.
However, after the playful, gentle, insightful Iwata years - as evidenced from the countless Iwata Asks moments preserved online (we're still waiting for the coffee table book Nintendo!) - we were a little worried that Furukawa might be a bean counter, obsessed with the bottom line and ready to put a stop to the wonderful experiments that characterise the company's history, preferring to take Nintendo down the path of reliable returns and sure things.
His appointment sent many fans scrambling to the internet to find out his credentials. While we're familiar with the company's game and hardware development luminaries, Furukawa was a relatively unknown quanity - a Question Block in the roster of Nintendo honchos. Would he have the insight or appeal of Iwata on all fronts? Would he be playfully fronting Nintendo Directs, interviewing developers or spawning memes?
We haven't seen any of that just yet. The impression he's given since taking the job is arguably that of a straight-laced, unassuming (and possibly shy) guy. "Furukawa comes across as thoughtful, very knowledgeable and quite well informed," according to Atul Goyal, an analyst who has met him. They're all positive adjectives, to be sure, but don't tell us much.
A ranking of 140 of the world's CEOs put him in the top 10 earlier this year. Shareholders seem happy with him, too, giving him a 96.51% approval rating soon after he took the post in mid-2018, but with Switch selling like hot cakes both then and now, that's not exactly a surprise. Previous to that he had said that he grew up with Nintendo and would respect its traditions, but again, that was in a news conference following the announcement he was to succeed Tatsumi Kimishima - hardly the time to rock the boat with a radical roadmap departing from the norm.
This recent TIME article, though, gives us a bit more of an idea of his vision, and as Nintendo fans first and foremost, it's reassuring to see that the company's quirkiness and experimentation isn't going anywhere under his stewardship. The company's focus on surprising, delighting and entertaining its audience with fun, unique experiences appears alive and central to Furukawa's strategy. In fact, his sentiments echo the philosophy of his predecessor once-removed. Here, he discusses the benefits of an experimental development environment:
"Above all else, I base my decisions on the development leader's way of thinking. Nintendo is Nintendo because of our games, characters and IP. So giving our teams the freedom to experiment with new ideas is something I strongly agree with. Expansion can't happen without the freedom to try something new, and the courage to step into unfamiliar territory."
Despite the inherent cost, it's pleasing to hear Furukawa state explicitly how fundamental he believes that 'freedom to experiment' is. You can hear echoes of that in various Iwata interviews, including one also conducted by TIME magazine:
"We're constantly creating prototypes, many of which never see the light of day, but those prototypes, they come in a very wide variety, and they represent varying forms and varying systems and varying structures, so anything is possible."
On the one hand, this spirit can lead Nintendo into dead ends, but every company goes through peaks and troughs, and few have the track record of highs that Nintendo can boast. On balance, there are plenty more Super Nintendos and Switches than Virtual Boys and Wii Us. Failure is an inevitable part of experimentation, and Furukawa knows this.
We still don't know much about him, but he appears to be taking Nintendo's grand traditions to heart, which is encouraging to fans. Are we likely to see him suddenly take centre stage in a Nintendo Direct? No, probably not, which might disappoint gamers with a desire for a President with 'character'. Reggie, Iwata and Miyamoto are personalities that fans connected with, and you see personalities in games companies that aren't Nintendo, too. Sure, the industry has its share of Don Mattricks and Shawn Laydens (to be fair, even the most passionate people can come across badly if they lack natural charisma or comfort in a front-facing role), but we've also had the Phil Spencers and the Peter Moores - people whose passion overrides and somehow nullifies any corporate-speak they spout on stage.
We're unlikely to see a 'Furukawa Asks' equivalent or have the incumbent roll up his sleeve to reveal a Metroid Prime 4 tattoo and accompanying release date (just imagine that, though!). He seems happy to leave people like Shinya Takahashi and Yoshiaki Koizumi to click their fingers in the Direct broadcasts in his stead. And Nintendo of America has Doug Bowser, a man whose name alone forces him into the role of the 'playful' president. Still, if Shuntaro Furukawa is to remain out from the public eye (at least when it comes to interacting directly with fans), it's good to see that he subscribes to the same values and shares the spirit and passion for experiment that make Nintendo such an exciting and unpredictable company. From a fan's perspective, he may not have jazz hands, but they're a safe pair nonetheless.
What are your impressions of the current Nintendo President? How do you think he's handled the job up to now? Couldn't care less about the dude running the show? Feel free to share your impressions and thoughts below.