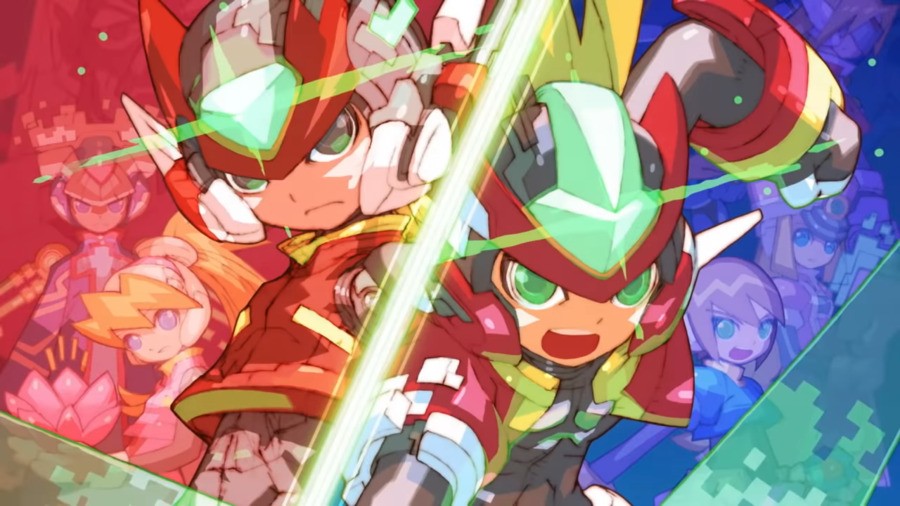 Remember the Nintendo e-Reader for the Game Boy Advance? It was a special add-on allowing you to swipe and scan e-cards to unlock games, special items or additional content for existing games.
One of the titles that made use of this feature was Mega Man Zero 3 – allowing players to unlock modification cards in-game that made cosmetic changes and even powered-up Zero's arsenal. These modifications were also included in the Mega Man Zero Collection on Nintendo DS.
Now, in the upcoming release Mega Man Zero/ZX Legacy Collection for Switch and multiple other platforms, the latest Capcom-Unity blog post has confirmed these cards will be making a return. They're being reintroduced as Bonus Cards and are tied to ZZ Cards, which can be unlocked as you play.
One other old-school feature Capcom is reviving – this time from Mega Man ZX on the Nintendo DS – is the ability to unlock optional bosses from Mega Man Zero 3 and Mega Man Zero 4. Instead of having to slot a Game Boy Advance cartridge into a DS, all you'll have to do is boot up Link Mode and "Link" either Zero 3 or Zero 4 when you start Mega Man ZX.
When you set Link Mode to Mega Man Zero 3, you'll be able to take on:
-Blazin' Flizard
-Childre Inarabitta
-Deathtanz Mantisk
-Devilbat Schilt
And if you set it to Mega Man Zero 4, prepare to square off against:
-Popla Cocapetri
-Pegasolta Eclair
-Fenri Lunaedge
-Sol Titanion
The Mega Man Zero/ZX Legacy Collection arrives on the Nintendo Switch on 21st January 2020. Are you excited these old-school features are making a return? Tell us below.
[source capcom-unity.com]