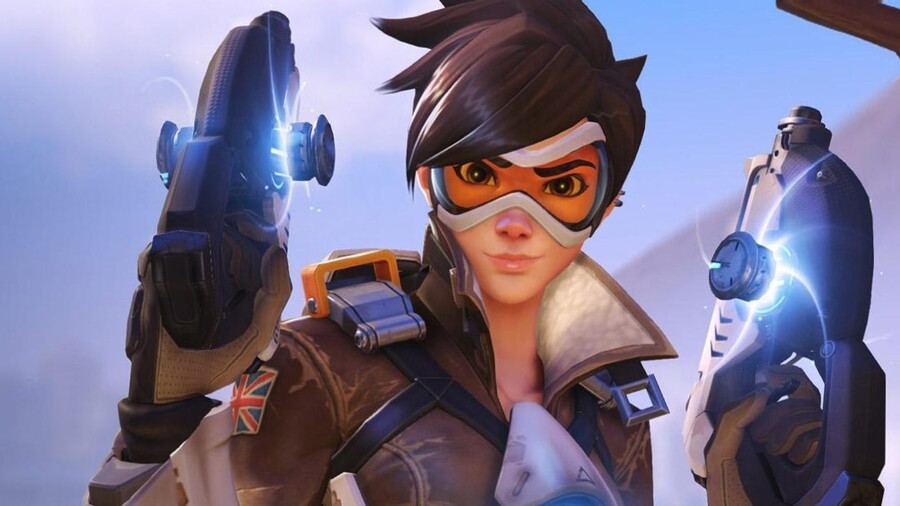 As we're sure many of you have thought in the time since Nintendo Switch launched, multiplayer hero shooter Overwatch feels like a great fit for the system. While we knew translating the team-based FPS to Switch's mobile chipset wouldn't be a piece of cake, a steady stream of 'miracle' ports made it more and more obvious that Blizzard was looking at an open goal if they could pull it off. It wasn't until August that a leak suggested the port was finally happening, and this was later confirmed in the September Nintendo Direct broadcast. The game finally launches on 15th October, but what took Blizzard so long?
Speaking with The Verge, game director Jeff Kaplan has said it really came down to working out how to bring the shooter over without sacrifices. In fact, he and team had wanted the game on Nintendo's console since the first moment they laid eyes on Switch:
Literally the day the Switch came out, we were thinking about it. I remember immediately talking to people around the office saying, 'What would it take for us to be here?'
According to The Verge, work started on Overwatch for Switch just over a year ago. In the interim, Diablo III made its way Switch-ward:
It was much easier to get Diablo on the device than it was to get Overwatch. And, like everything we do here, we wanted to make sure to do it right. It was just a long process of figuring out how to handle the development in a way that we felt like we would be very proud of the end product.
The Verge also talked to Iron Galaxy, the studio who worked with Blizzard on the port (also responsible for Diablo and Bethesda's Skyrim on Nintendo's console). According to producer Wes Yanagi, Iron Galaxy spent most of the game's development time on optimisation to hit a solid 30fps and make sure Switch owners didn't get a lesser experience:
Our goal is to keep all platforms in parity. So as far as we can, we're going to have all the same feature sets. Any kind of new heroes or events or anything like that should be out at the same time.
Despite benefiting from gyro controls and touchscreen menu navigation, cross-saves and cross-platform progression unfortunately won't feature in Overwatch on Switch, at least not at launch. Yanagi is well aware of the desire amongst players for those features:
I think it's going to be super exciting to have that. A lot of people are asking for it, and it's something that, as a player, I totally want to be able to do that. It's something that we're currently investigating, but we don't have any solid info right now.
Kaplan goes on to comment on Nintendo's games and vocalises a lot of the thoughts players have had regarding how Overwatch would just be a great fit for Switch:
Nintendo games are typically very bright, very saturated, very hopeful; less realistic, more character-based. When you think of the Nintendo ecosystem and the types of games that are really popular, we felt like there'd be a one-to-one match with Nintendo players being attracted to Overwatch because of the aesthetic and the feel and the spirit of the game. It all felt like a great match to us.
Elsewhere Kaplan comments on how Fortnite's appearance on Switch was a good omen for the team and how he thinks the Switch version will appeal to Overwatch veterans as well as new players. We reckon it'll be tough to tempt longtime fans without cross-saves, but with all the major platform holders now seemingly on board with that sort of thing, perhaps it's only a matter of time before it arrives.
Be sure to check out the full article over at The Verge. Are you looking forward to Overwatch on Switch? How do you suppose it'll hold up against the other versions? Let us know your thoughts below.
[source theverge.com]