Don't get us wrong, we're super excited for the launch of The Legend of Zelda: Link's Awakening and the shiny new Switch Lite this Friday, but our minds can't help waddling elsewhere towards another game launching on that very day.
Yes, Untitled Goose Game has had our attention since it was first revealed last August. We've pretty much been sold on the concept since day one, but it really isn't long before we can get our beaks stuck into it once and for all. Before that day does finally arrive, though, developer House House has shared a new gameplay trailer to remind us what it's all about.
Above, you'll find three whole minutes of cheeky goose gameplay, so make sure to give it a watch and let us know what you think in the comments below. If that's not enough goosey-goodness for you, you'll also want to stick around on the site to check out our interview with House House (which we'll be sharing later today) and our full review of the game which is coming soon.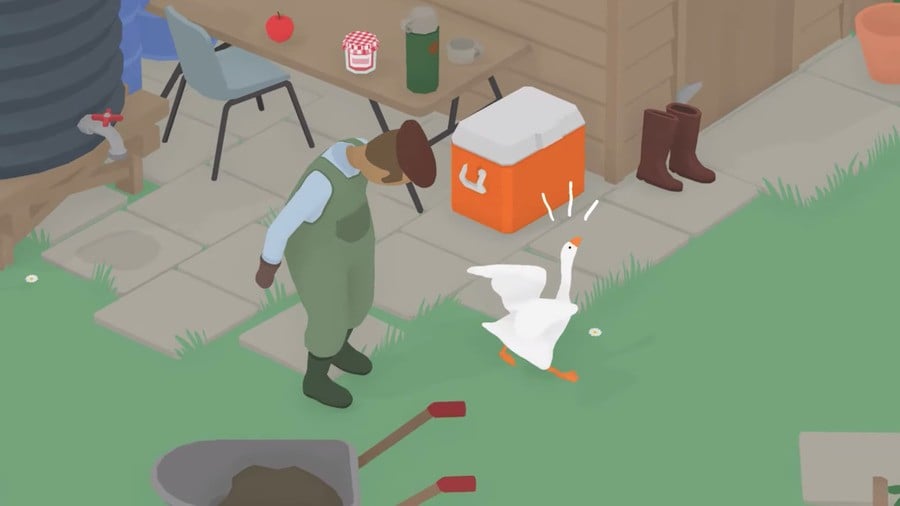 Honk!