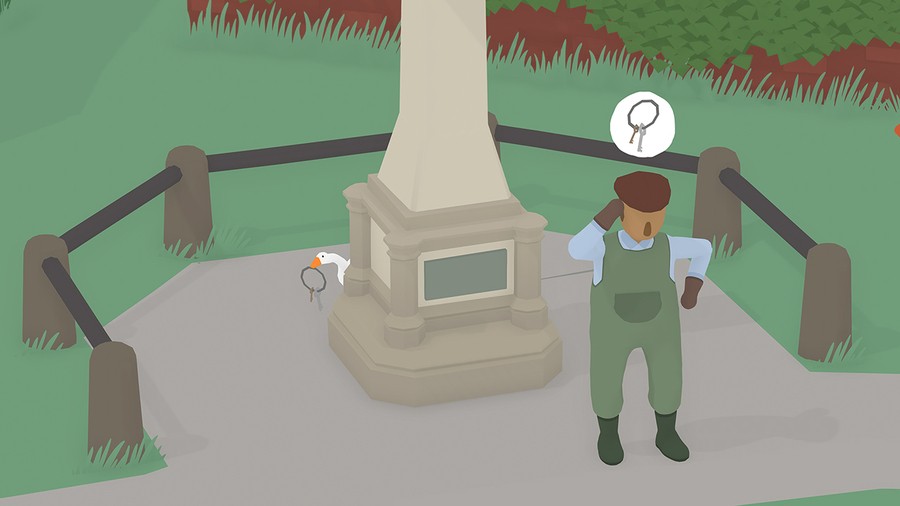 Super Mario 64 was a revolutionary game for its time and to this day it's still arguably one of the best 3D platformers available. For readers of a certain age, you'll probably remember the first time you entered this stunning three-dimensional world and spun Mario around in circles for hours on end, whilst performing various acrobatic feats.
Despite being more than 20 years old now, this classic 64-bit title is still inspiring a new generation of developers. Untitled Goose Game is one of these, and it's out on the Switch eShop this week.
In an interview with Quarter Circles (thanks, GoNintendo), the developer House House said it took inspiration from Mario's Nintendo 64 outing when focusing on 3D movement. Although the Australian-based developer didn't elaborate on this, it's easy to see how the gameplay in Untitled Goose Game requires players to pay attention to every angle of the surrounding environment, at all times. Stealth games like Hitman were also used as a source of inspiration when designing the AI.
If you would like to find out more about this goose on the loose, be sure to check out our own Nintendo Life interview with Michael McMaster from House House. Be sure to also keep an eye out for our review.
Will you be downloading this on release? Leave a comment below.
[source quartercircles.wordpress.com]